It is easy to delete the temporary folder on restart under Windows 11, 10, ... and MS Server OS, why not if it is possible!


You can have the temporary folder deleted on restart by using tools like Delete.On.Rebot  and using them conveniently via the Windows 11 Explorer context menu to simply delete data that are not deleted on restart!

(... see Image-1 Point 1 to 3) 

PS: Here in the example it is under Windows 11 with all other MS OS the point 2 does not apply!

To use Delete.On.Rebot so easily you have to remove or add

►►  ... delete on restart from the MS Explorer menu!



(Image-1) Clean up the temporary folder ot Windows 11 restart!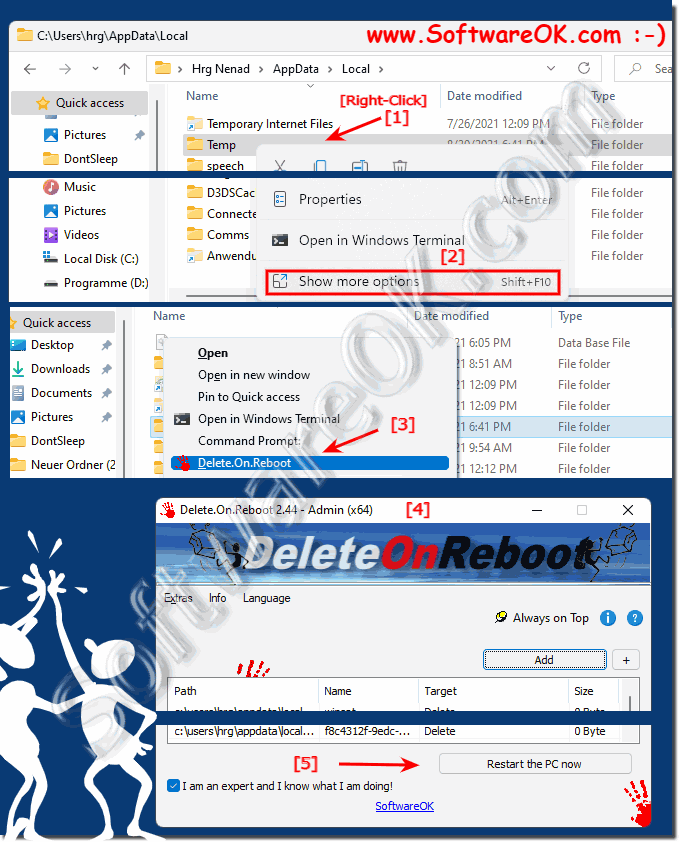 FAQ 9: Updated on: 30 August 2021 16:56