At prevent hibernation and shutdown, the resource consumption is very low by Dont-Sleep on Windows 11, 10, ... etc.!!
(Image-1) Standby and Shutdown blocking minimalist resources consumption om MS OS!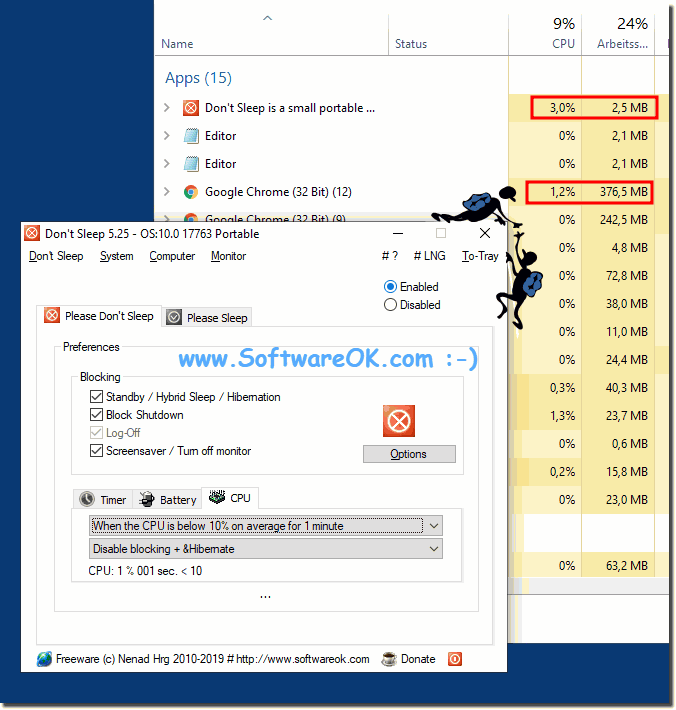 As you can see is the elegant solution to prevent hibernation and shutdown very CPU and memory gentle and is written not only for Windows 10, also as you can see at the bottom of Windows 10 shot screenshot that it hardly matters under W10 in the Compared to other resource wasters on the MS Windows OS. You can easily use this simple and streamlined solution on older versions of Microsoft's Windows operating systems, whether it's a Windows desktop, tablet, Surface Pro / Go, or even a server operating system. 


FAQ 17: Updated on: 12 September 2023 06:09