From version 5.15 it is very easy to
switch from normal user mode to administrative mode userful on Windows 11, 10, ... etc. 

!




1.) The quick change to administrative mode is very easy in DesktopOK!
Many users who also use other desktop tools need the full administrative mode under Windows so that they can also use it completely and without restrictions, such as the screenshot function, always-mouse wheel, etc. See ? . .. DesktopOK Tools + functions !

(... see Image-1 Point 1 and 2)


For this reason, a quick switch to DesktopOK from Ver 5.15 is possible directly from the main menu in order to save a lot of manipulation . 



(Image-1) Switch from user to administrative mode!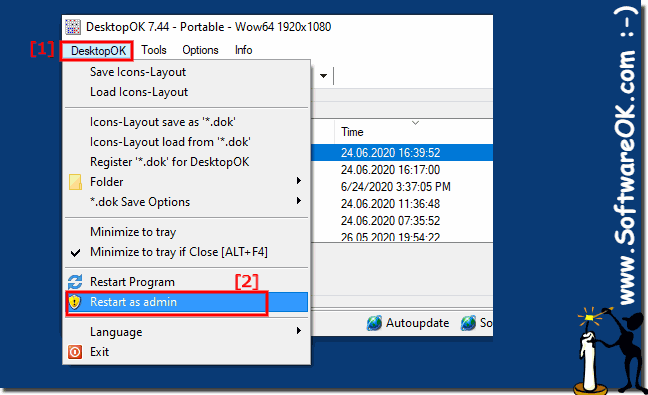 2.) New from 7.44 from the administrative mode back to the non-administrative!

Back to the non-administrative mode also via the main menu! This means that you can start the program at any time from the administrative mode with admin rights to the lower non-admin mode with less rights, i.e. as a standard user. 




(Image-2) From administrative mode to non-admin mode!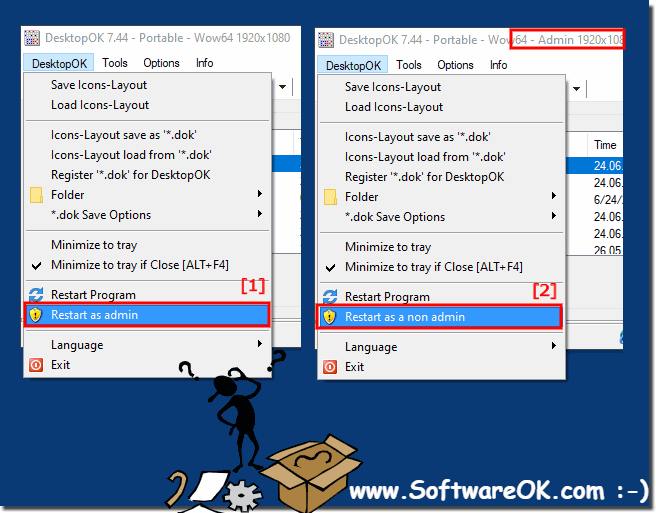 3.) What should I watch out for in administrative mode and why?
There are no problems with DesktopOK, unless you start your favorite Internet browser, Chrome, EDGE, Firefox, Opera, IE11, ... then the Internet browser is also started in admin mode, which is rarely the case in DesktopOK, that only works if you want to donate using the button below!



(Image-3) Administrative mode due to internet back in non admin mode!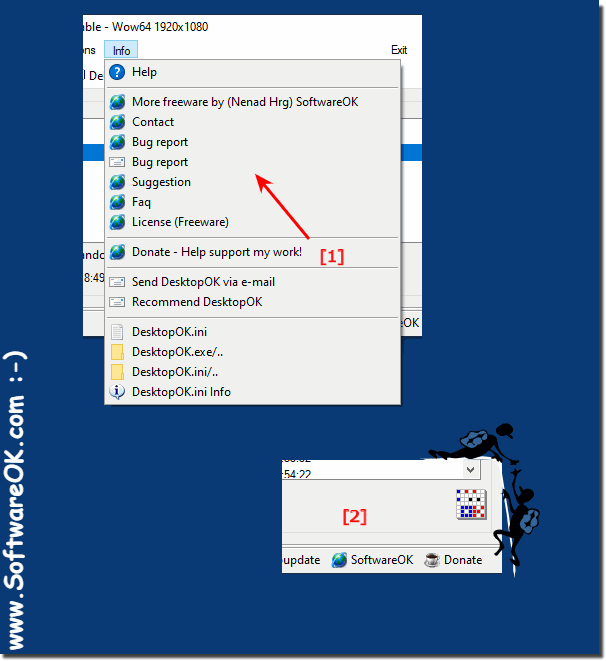 Switch to the administrative mode and back in Desktop-OK for: Windows 11, 10 , 8.1, 8, 7: Pro, Home, Enterprise, Basic, Premium, Professional, Starter, Ultimate, Windows-Server 2019, 2016, 2012



FAQ 30: Updated on: 28 August 2023 08:29