Yes! As a rule, you can also

print all the lists and folder contents

displayed in the Explorer.


Content / Solution / Tips:




1.) Printing the folder contents and tips!
DirPrintOK can display and print all directories, plus subdirectories, including folder contents.


Tip: In the popular inkjet printer, especially for color photo printing, the ink cartridges should be replaced regularly.

This sometimes results in a financial disadvantage, since the ink cartridges must be changed regularly. In part, the color laser printer would be cheaper because it can print many more pages.

Everybody should calculate exactly, because the laser printers have become cheaper.

In addition, the laser printer is much more accurate than the inkjet printer because it creates the image by squirting small dots of ink onto the sheet.

Likewise, the inkjet printer is much slower than the laser printer.

External links:
... Laser printers
... Print
... Directory structure
... File and print services


2.) Example of printing directories under Windows-10!

Even under Windows 10  

you can print with DirPrintOK directories or folder contents

.

The Windows 10 is still in the base a Windows NT system, such as Windows XP, which is based on Windows NT 4.0.

In Windows 10 is still x64, but that was already synonymous, such as Windows XP x64 (2005).

So almost the same background.




(Image-1) printing the directories under Windows-10!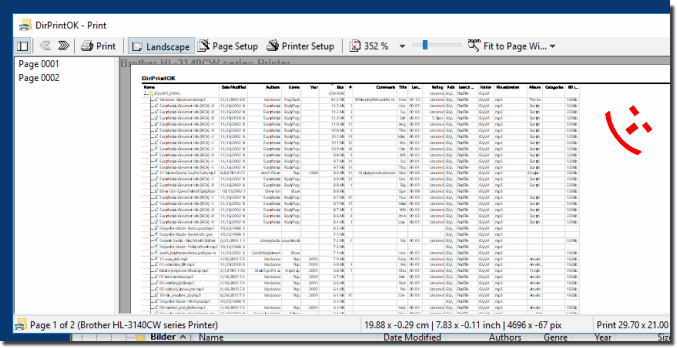 3.) What should I note in Windows 10 when I print directories?
The Windows Defender should be disabled for larger folder printing actions!





Enter shortcuts Windows-Logo + I and defender secure in the search box! Select

Text Windows Defender Security Center (... see Image-2)



(Image-2) Is the Windows 10 Defender disabled!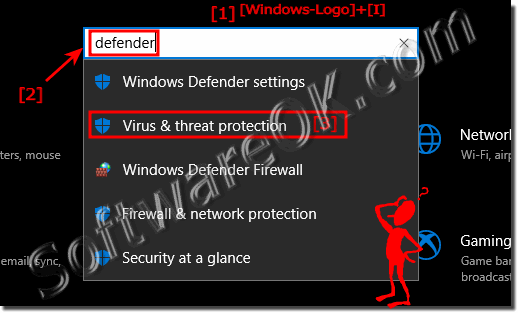 Info:
This screenshot has been made, snipped, created under Windows 10 to print all the lists and folder contents displayed in the Explorer, h
owever, you can use this example, as a solution to print all the lists and folder contents  without hesitation on older versions of Microsoft's Windows operating systems whether it's a Windows desktop, tablet, Surface Pro / Go, or even a server operating system. It has been tested on all and successfully
verified
.
FAQ 5: Updated on: 11 September 2022 12:58