In the case of a larger download, it makes sense to ensure that the Windows 11, 10, ... etc. PC does not go into standby too early or switch itself off!





With network load, you can set the time and the average data transfer in kilo bytes or mega bytes per second, which should not be undercut on average for a certain time. If this is the case, you can choose the appropriate option for what should be done with the PC.






1. Open the Don'tSleep settings

2. Switch settings to the

"Please Don't Sleep"

mode

3. Set the time for which average the data transfer should not be undershot

4. And what should happen on the computer, if the network load is undershot: 
(... see Image-1 Point 1 to 4)
Exit = Quit the program

Exit and stop blocking
Exit and Shutdown
Exit and aggressive Shutdown
Exit and Standby/Hibernation
Disable blocking
Disable blocking + Standby
Disable blocking + Hibernate
Disable blocking + switch to Please Sleep Mode
Exit and Force Restart
Exit and Restart
Exit and Force Logoff
Exit and Logoff
Log Off
Hibernate
Standby




(Image-1) Using the download options and the standby blocking!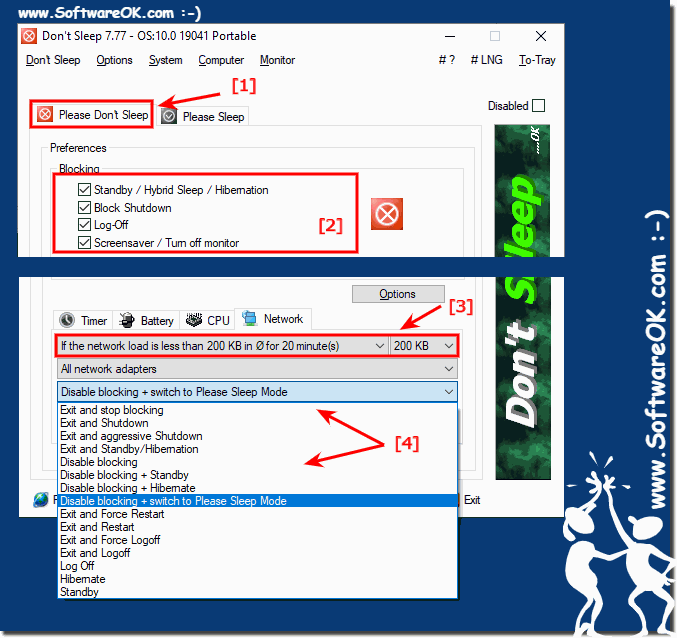 FAQ 22: Updated on: 23 May 2022 15:10