You can work around with many identical photos to delete click or with some gimmicks you're done faster with the work!





Nevertheless, one should take a look at valuable pictures before deleting them all, or simply move them to a folder beforehand. But if you are sure, you should not spend more time than it is necessary to delete identical or similar images.





Content:


1.) Marking the pictures with check box!
1. After the successful search for identical images

2. Sort the images by similarity

3. Mark the images as usual from the Explorer
Ctrl + Arrow keys

4. And use the arrow keys left and right for the check boxes 
Read this:  Left and right arrow keys to select / deselect!

Definitely very handy if it has to go faster.



(Image-1) Get rid from identical photos an delete them faster to finish the work!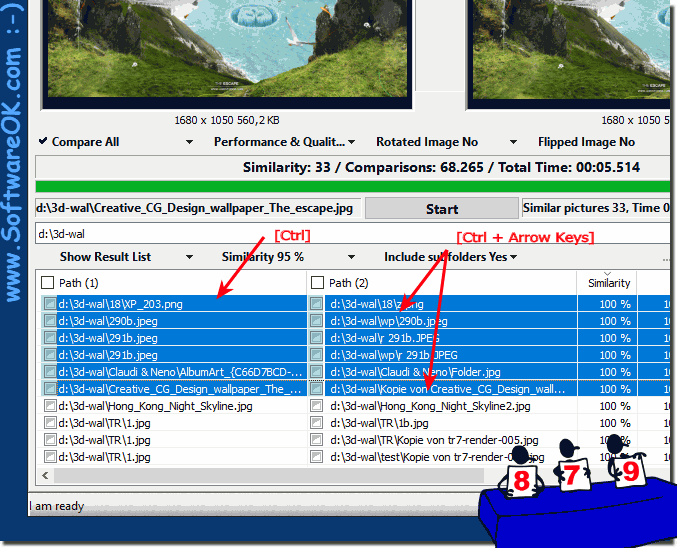 2.) Deleting the pictures Marked by check box!
(... see Image-2 Point 1 and 2)




(Image-2) Delete same or identical photos!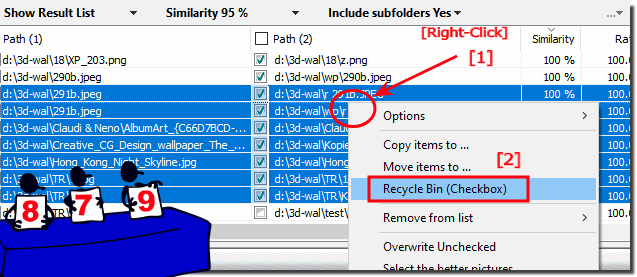 FAQ 14: Updated on: 30 August 2023 14:33