Don't search for a solution to Find Duplicate Photos to Remove them Instantly on Windows 11, 10, 8.1, ...!
If you are careful with the order or share a computer with others, you can quickly have duplicate image files on your computer, causing confusion later. The problem of duplicate image files can be fixed by
Find.Same.Images.OK
. Because the software searches for similar and duplicate image files and moves them to the trash if necessary or delete them immediately.
1. Please download 
Find.Same.Images.OK
2. Select the Folder
3. Start the search for Duplicate Photos Instantly on all MS Windows OS
(Image-1) Find Duplicate Photos Remove them Instantly on Windows 10, 8.1, ...!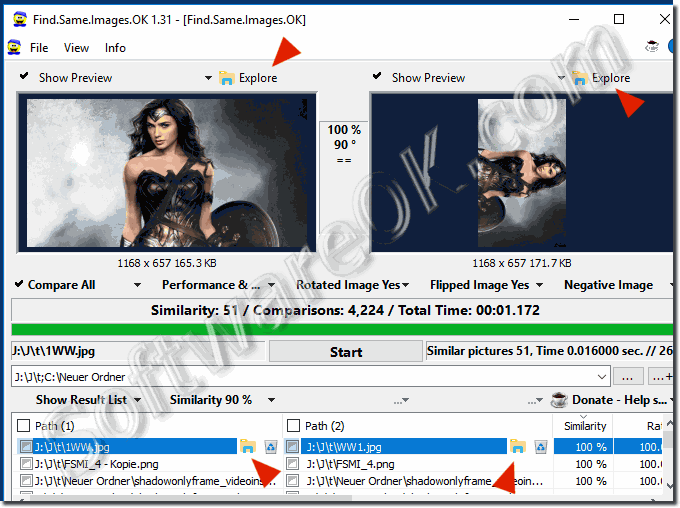 The program file without installer can be downloaded directly from the website. The program launches and works on Windows 10 impeccable start
administrator rights is not required
. As a comparison method, you can use the default setting of the image search, which does not take long and even if image files exist several times under different names. With the method you can also compare different names images. Within about 1 minute, you can identify 1,000 files and photos in duplicate files. The duplicates found are clearly displayed as a list and as an user you can either mark individual files in the list yourself or use better markers.