After listing similar images, it is easy to mark a number of images in the list with checkboxes on your Windows 11, 10, ... etc. or MS Server OS!




1. As always, start the image search in Find.Same.Images.OK


2. Please check whether the option:

"<-------> Selection (arrow keys)"

is active.  

3. Mark the pictures in the list view

4. Now use the left-right arrow keys

(

... see Image-1 Point 1  to 5

)

Left arrow key

to mark the left picture / pictures with check boxes and the right for the pictures on the right 

 

PS: The first keystroke marks the second one, which de-marks the image (check box)

(Image-1) Mark a series of images in a list with checkboxes!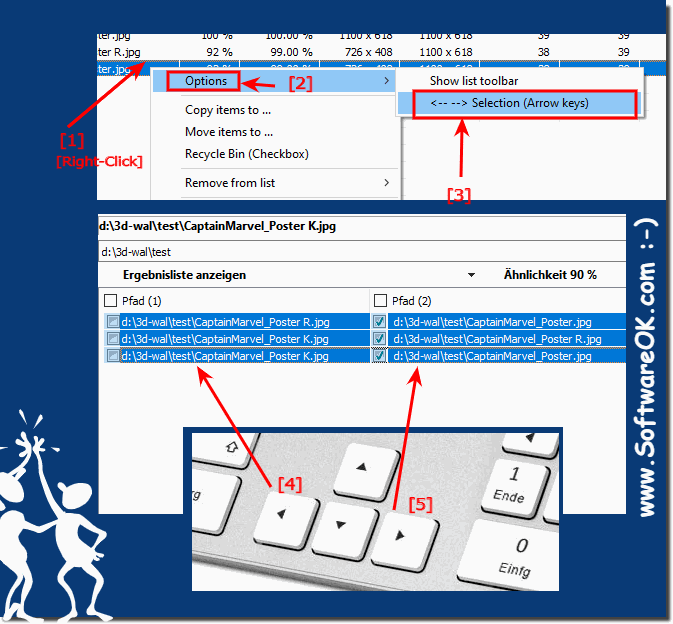 FAQ 25: Updated on: 30 August 2023 14:31