In the free tool Find.Same.Images.OK you can select between Quality and Performance balanced and 
Performance 

balanced

 or 

Quality 

balanced.

When developing the software I have the best experience with 

Quality and Performance balanced

setting this is also the default state.

If you want absolutely Quality please use Quality balanced but this is slower when create the Image signatures ergo Thumbnails of Images.

See also: ►  For what the flipped and rotated image search?




(Image-1) Between Quality and Performance!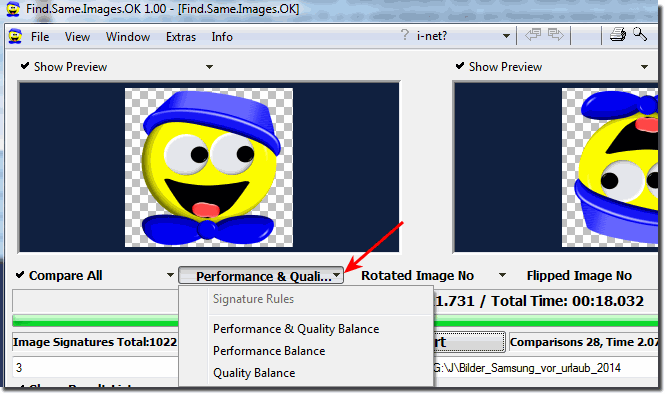 FAQ 3: Updated on: April 2th 2018 12:09