A simple but legitimate question about the differences in the new Foreground Forced and
Background Forced settings

!


Foreground + Forced! 


If the clock with the standard mode is in the foreground, then it remains in the foreground, in foreground + forced  the clock in the foreground is a little more intense in the query and even moves in front of the screen saver      


Background + Forced!

If the clock is in the standard background mode, it will show itself in the background, i.e. only on the wallpaper, with background + forced the clock is also a little more intensive when checking and always moves into the background!


Here in the example!  (is available from version 7.01)


The clock even moves in front of the selection field of the combo box under MS Windows 10, but also on all other MS desktop and server OS!  






(Image-1) Clock in the foreground forced and background on MS Windows Desktop!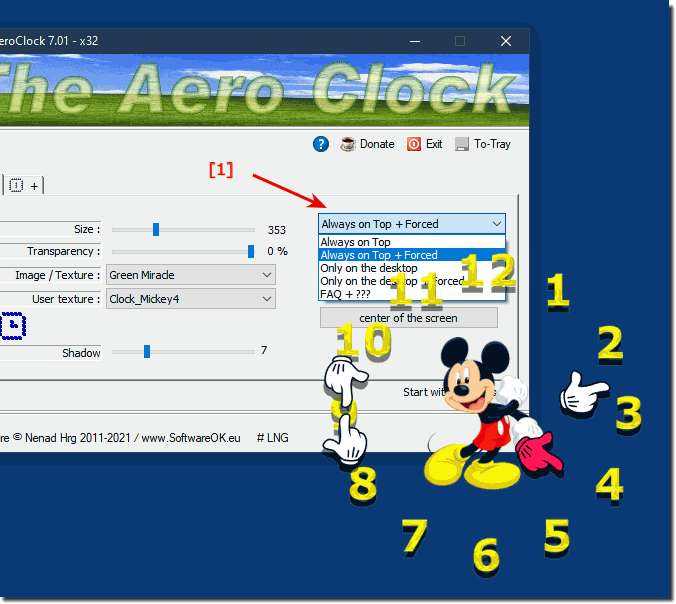 FAQ 12: Updated on: 24 May 2022 11:34