At first, the Find.Same.Images.OK will create the Image signatures of Images. And then compare if it necessary. Based on your personal search settings. 






Find Rotated Images, Flipped Images or Negative images. If you select more settings the Find.Same.Images.OK has more to do. In this case if you search for rotated images four comparisons per image.  



 

Content:


Please always use ... the latest version of Find.Same.Images.OK! 

1.) The operation of the image comparison software on Windows 11, 10, ... etc.!  
Flipped images search = two comparisons per image compare. 
Rotated images = four comparisons per image compare. 
Rotated images and Flipped images search = eight comparisons per image compare. 
Rotated images, Flipped images and Negative images search = 16 comparisons  per image compare. 

The comparison speed is at the time on my I3 3,4 GHz  300.000 comparisons per second (single core / thread) at setting 90% similarity.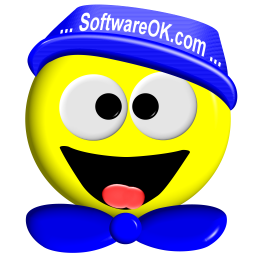 I work on an algorithms to make it more faster and multi thread support. But nevertheless it is much faster if one would search for oneself, especially since one has a very dim mind after some time.

Important! The program is optimized for photo pictures the minimum width and height is 128 pixel. It does not matter if it is the camera of Samsung Smartphone or Apples IPhon or is a simple plain digital camera which simply makes pictures and only pictures, if someone still uses that :-)!



Info: Here are quite, according to my calculation values from 1,000,000 to 10 million

per second

 achievable, when the algorithms are adjusted.






(Image-1) Comparison of the Images!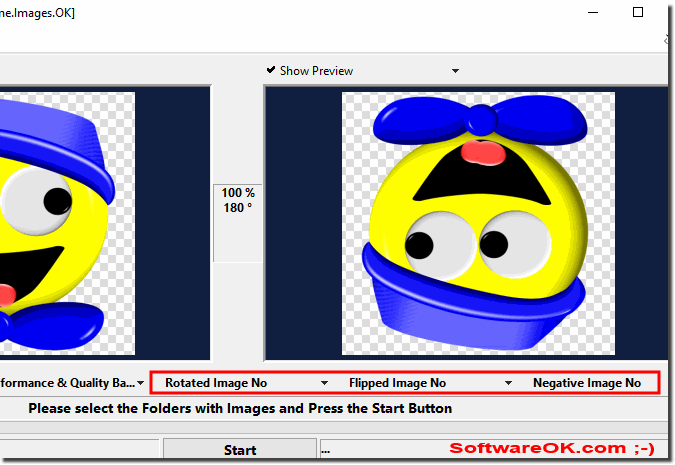 2.) The images can be opened directly in the standard program from the dual preview!

(... see Image-2 Point 1)



(Image-2) After comparing the image open in the standard image View program!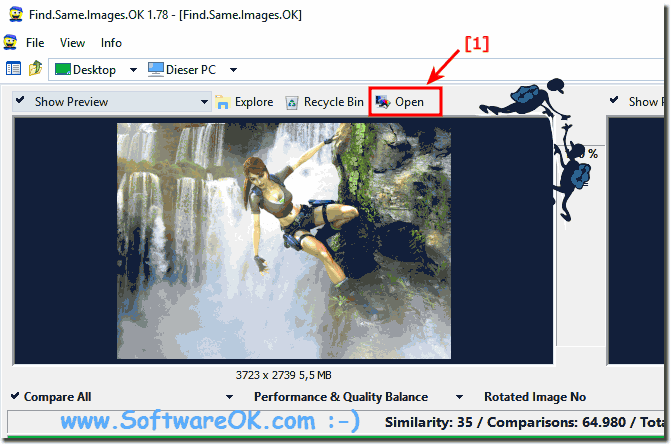 Image comparison Info:
There is a small problem with this image comparison tool, as well, the images to be compared need not have a square shape. If the images are rectangular, they will not be truncated automatically, which means that you will always get a complete comparison between the images. It is an easy way to automatically determine the difference between two images is the use of this Windows computer software, this done for you. There are also software such as Adobe Photoshop, which also provides the ability to analyze an image to see the difference accurately. However, it is not suitable for users who are not concerned with graphic design and Photoshop is expensive and not so user friendly. Here's a free tool that lets you compare and find the differences between two nearly identical or similar looking images.

FAQ 4: Updated on: 30 August 2023 14:34