This Windows Tool allows you to enter you own text select the Font Type and Size and see what it looks like when you use different fonts installed!
One of Fastest Font Preview Tools for the Windows 10, 8.1, ..., great tool for designers, webmasters and regular users, please file free and use this "Fastest Font Preview Tools" also a domestic Windows desktop computer, mobile on tablet PC, Surface Pro / Go,or even as an administrator deploy in a server room at the MS server operating system, and search for the best font.


(Image-1) Fastest Font Preview possibility for Windows 10 and  8.1!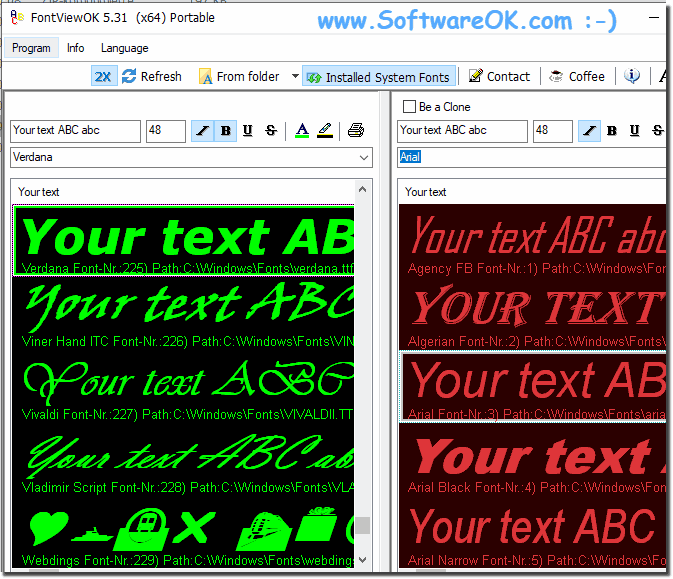 What can I do if I still have problems when "
Fastest Font Preview Tools
" is a frequently asked question. Restart the Windows operating system, 
please perform a proper Windows reboot
.