But of course, it is too easy to be able to
query the color values ​​in MS Office programs

on MS Windows 11, 10, ... and MS Server OS!




The use and insertion does not require any extended licenses for use on MS Office programs, such as Excel, Word, Powerpoint ... or so. Regardless of whether your MS Office is activated or not, even if it is a shared MS Office subscription. It has no influence on the color value query program!






 

Content:




1.) Determine the correct color value / query it in MS Office!
 

1. Start the Office program as usual 

2. If not already started, also the free color query tool

3. And start the color value determination with the to-tray symbol

4. With a mouse click you have the exact color value

(... see Image-1 Point 1 to 5)

As you can see, no special software or licenses are required to determine a simple color value in the MS Office document as here in my Microsoft Office Excel document



(Image-1) Can I query the color values ​​in my MS Office with this?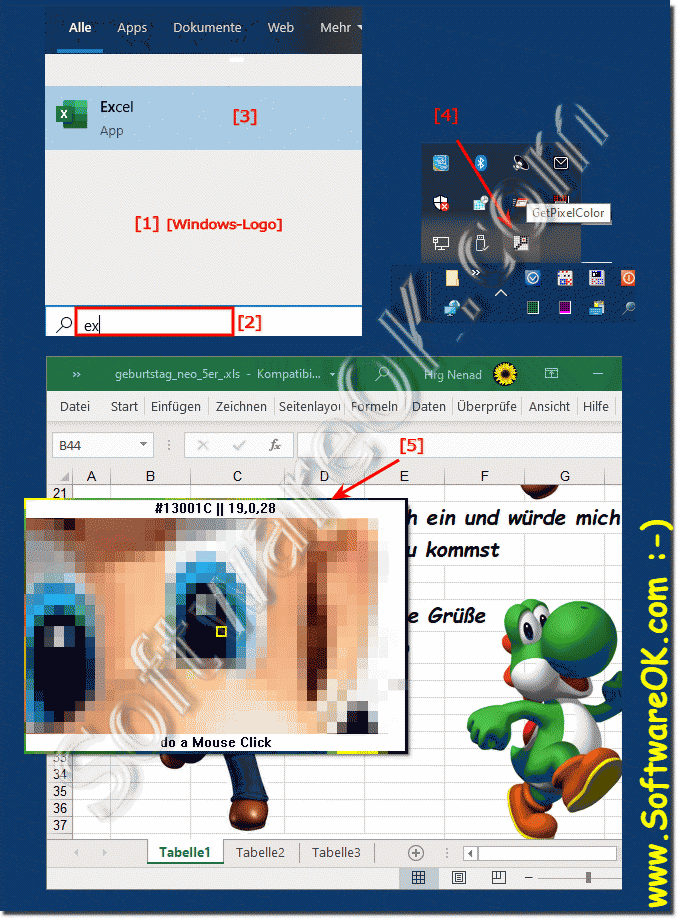 (Image-2) Get exact color values ​​from my MS Office Excel document!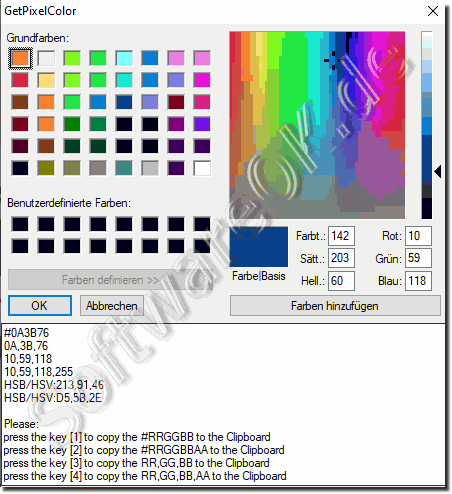 2.) General information and tips on color values ​​etc.!
For example, you can also make it more complicated!

1. Open your Word document.

2. Select the text or object whose color values ​​you want to display.

3. Click the "Start" tab in the top menu bar.

4. Click the Font Color or Background Color button in the Font or Paragraph section, respectively.

5. A color value picker will appear. Click the Custom or More Colors tab.

6. Here you will see the color values ​​in the formats RGB (red, green, blue) and HEX (hexadecimal).

Color values ​​play an important role in design not only in MS Office, be it for websites, graphics, printed materials or other visual projects. 


RGB color values:

RGB stands for red, green and blue. These color values ​​are often used for on-screen applications such as web design.



Understanding color values ​​and using them effectively is crucial to successful design. Experiment to find the best color values ​​for your project, always thinking about the intended effect on your audience, and not just in MS Office.









FAQ 4: Updated on: 23 September 2023 20:16