The option to read the details of the columns in the list view must be enabled (activated) in GetWindowText  on Windows 11, 10, ... etc. and MS Server OS!


Please start the Freeware GetWindowsText and click Options!

Then simply activate the option  "Read all columns from the list view" (... see Image-1 Arrow-1)

And please check at the same time the option "Read List Views". (... see Image-1 Arrow-2)



(Image-1) Read the columns details from each row in the list view!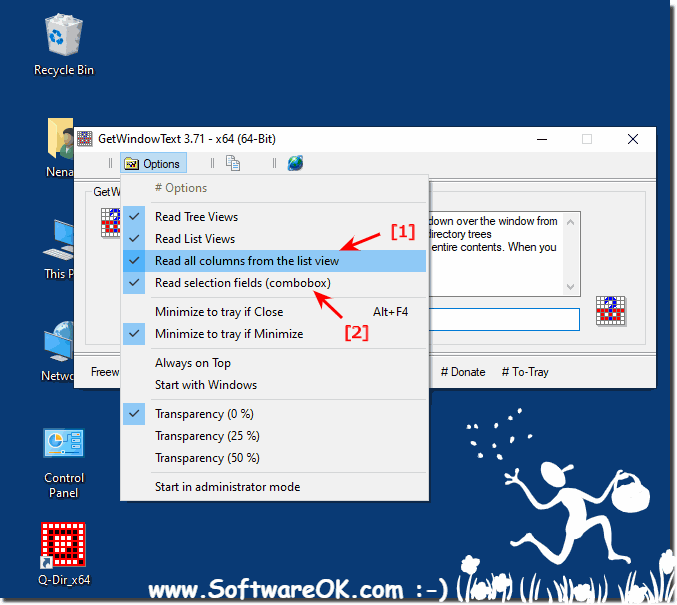 FAQ 1: Updated on: 13 July 2021 14:26