It is not uncommon for older people to have problems reading this text with this free tool!
Common problems with scaling level 125%, 150%, ... on Windows!

  

However, this causes the text to become blurred even in some native Windows apps, which makes it pretty useless as an option. If you don't, the font sizes in the Windows control panels are too small to be easily read.


For older people, tools like the ... Alternative Magnifier are a great help!




(Image-1) Problems when reading texts!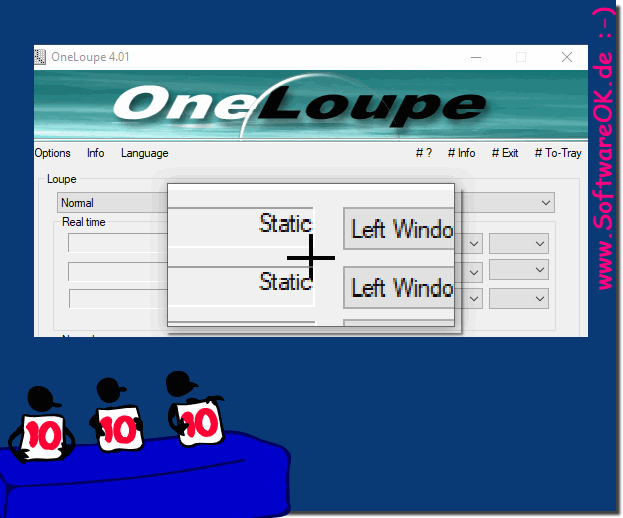 FAQ 7: Updated on: 23 May 2020 13:41