With the Adler search system, the user looks at the keyboard until he has found the letter he is looking for and then taps the key.



With this type of typing it is mostly the index finger that is used for this action, it is very common and therefore no shame, regardless of whether you are working on MAC OS, Windows or Linux, if you want to type faster you have to on the four-finger system, or learn correct typing. You can start right

here at www learn typing online!



(Image-2) 10-finger versus eagle search system!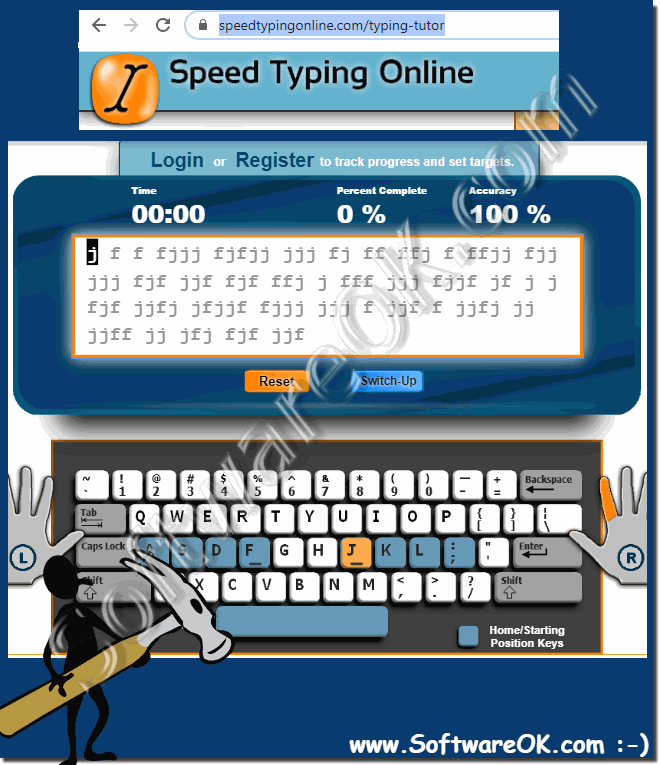 FAQ 101: Updated on: 2 September 2023 08:57