The tabs are used to better visualize the individual pages that are displayed as tabs; they are popular with browsers and file managers, and in other programs.


The tab navigation is very beneficial as it provides the user with some visual certainly that something is still there, even if it is in the background. Especially as you can quickly access the appropriate place with a mouse click.

In File Manager Quas-Directory in use as a folder tab.



About Tabbed Browsing: ►►► en.wikipedia.org/wiki/Tabbed_Browsing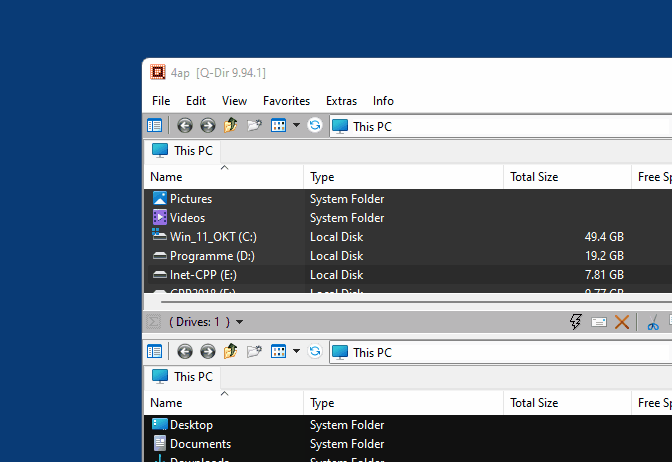 The tabs are from version 4.00 in Q-Dir. 
FAQ 22: Updated on: 7 June 2018 09:08