Change the Homegroup Password on Windows-7 or 8.1, very simple to change, the fastest solution!


To change homegroup example here is also for Windows 8.1, 8 and Windows Server 2008, 2012 suitanbe!

The homegroup can you find in the Windows 7 Control Panel:
Control Panel\Network and internet\network and sharing Center


Or easy start via the Windows 7 run dialog [Windows + R] and the command:


control / name Microsoft.HomeGroup

 
(... see Image-1 Arrow-1)

Here, you can easily join or leave to a home network group!

Or change the homegroup password (... see Image-1 Arrow-2)

And also: Stream pictures, music, and videos to all devices on the home network or share libraries and printers!


(Image-1) The Home-Group settings in Windows-7!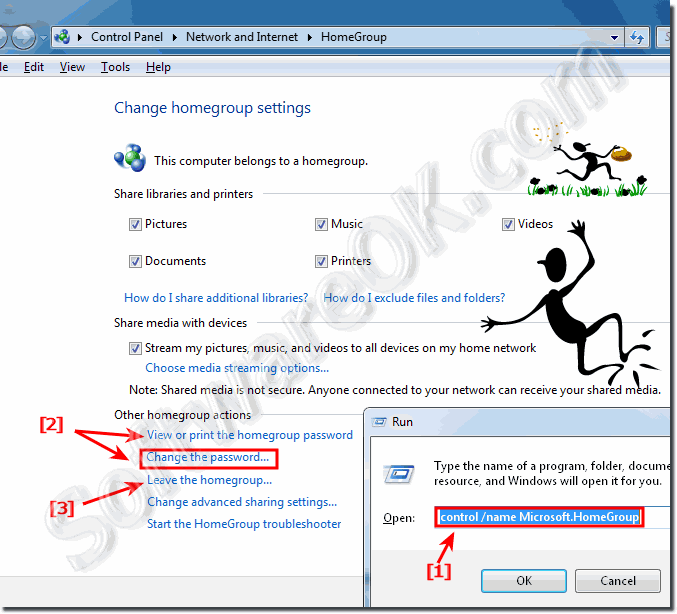 Windows-7 HomeGroup makes it easy to share your Windows-7 printers and libraries on a home network. You can share pictures, music, videos, documents, and printers with other user in your homegroup. The homegroup is protected with a password, and you'll always be able to choose what you share with the group.

If you ever forget your Windows-7 homegroup password, you can find it by opening HomeGroup in Windows-7 Control Panel on a computer that's part of the homegroup.

FAQ 103: Updated on: 14 September 2020 13:16