Soft links are simple shortcuts to files or folders, similar to hard links , but are simpler, but cannot be edited like shortcuts! 


Contents:




1.) Create example symbolic link!
Here is a simple command to create a soft link!

Example:



C:\Windows\system32> mklink /dx:\OnD D:\ProgramXYZ
Symbolic link created for x:\OnD <<===>> D:\ProgramXYZ

C:\Windows\system32>






2.) Symbolic link in the file manager!
In File Manager they show up as a folder, but if you right click and go to properties you'll see it's a shortcut! You cannot edit them like a standard Windows shortcut! 

( ... see Image-1 Point 1 to 3 ) 




(Image-1) The soft links are like shortcuts!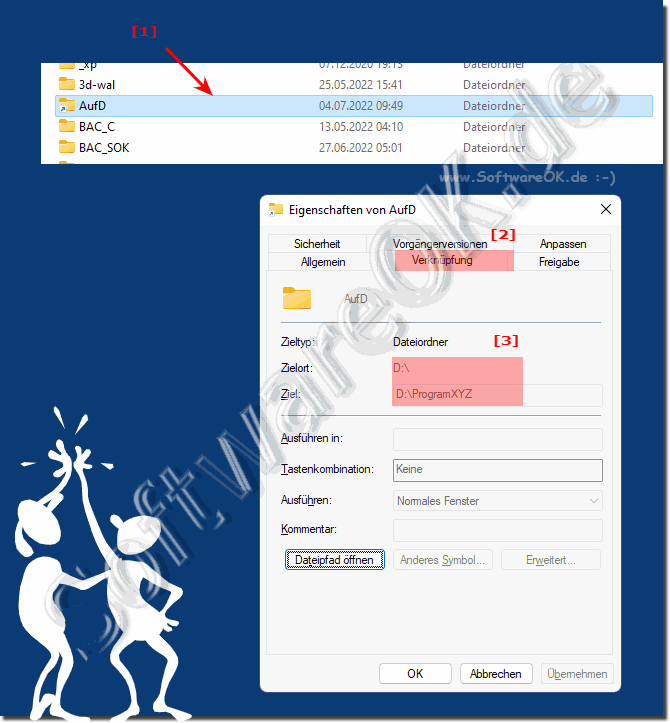 3.) Symbolic link in command prompt!

In the prompt, these appear as <SYMLINKD>   with the reference to the actual location

( ... see Image-2 ) 




(Image-2) What does soft links mean?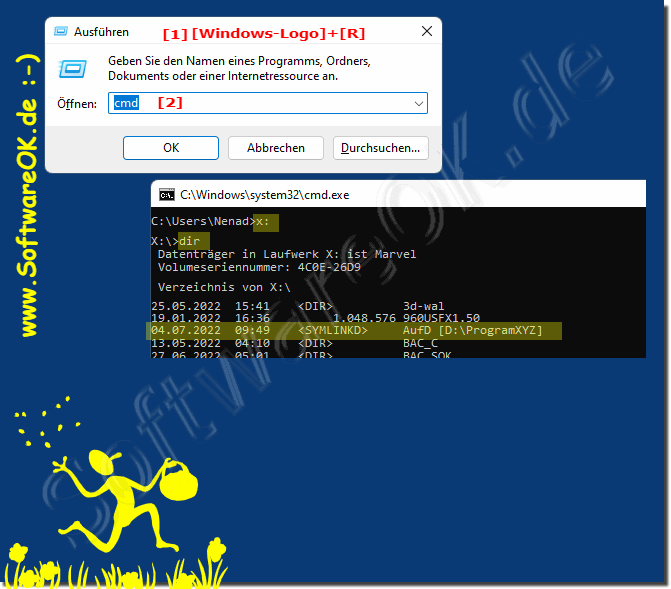 4.) Related tips for soft links and Co.!
FAQ 289: Updated on: 19 July 2022 09:16