The taskbar is part of the operating system and has been part of Windows since 1995?
A taskbar, usually located at the bottom of the desktop screen, was first introduced with Microsoft Windows in 1995, and further developed and improved in all subsequent versions of
Windows
up to
Windows 10
and Server 2016, down to a downright Highest quality and reliability when it comes 
to managing programs to
bring them to the forefront, or close them.
(Image-1) The Task-Bar on Windows all!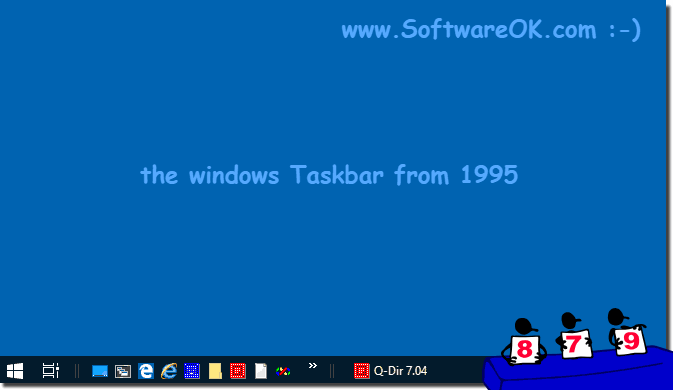 Info:
Also useful is that objects running in the notification area in the background are available in the
to-tray area as minimized programs
, almost all operating systems. As for example Windows 11, 10 Pro, Enterprise, Home, Windows 8.1, Windows 8, Windows-Server 2019, 2016, 2012, Windows 7 Basic, Professional, Starter, Ultimate Appels MAC and Linux, as well as Samsung's Android and Google's Chromebok, there are similar functions that are accessible via the edge of  the screen. ►►►
Help my Windows 10 taskbar gets full quickly
!
A very legitimate question about the term taskbar, even if this is not a question for many Windows users! The word Task comes from the English and stands for task. The German word Leiste stands for bar which means bar in German. Thus, the task bar is a bar / board with open tasks!
TASK = task, activity, mission, work
FAQ 69: Updated on: 25 June 2019 09:28