Tabbed browsing is a way of Internet browsing that allows the user to open multiple web pages in a single window.



These additional pages are indicated by tabs at the top of the browser window. This feature is intended for users who want to view multiple websites at the same time but do not want to open multiple browser windows because the Windows taskbar will become so full.

In the picture below you can see that the window of Internet Explorer 11 is opened with two tabs, directly above the browser window the tabs / tabs appear.



(Picture-1) Tabbed browsing in IE 11!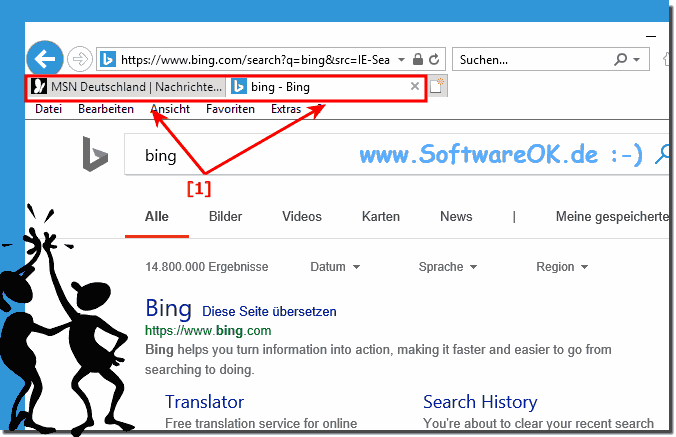 FAQ 72: Updated on: 2 September 2023 07:59