It is quite easy to have the changed group policies updated immediately on MS Windows 11, 10, ... Desktop and Server OS!!
Everyone probably knows how easy it is to ► 
... reset local group policies
, but what about updating group policies immediately?
1.) Update changed group policies immediately under Windows!
1. Start command prompt

Windows + R

command

cmd

2. Please use

gpupdate /force

command to make the updated policy take effect immediately.


(... see Image-1 Point 1 to 3) 




(Image-1) Update Group Policy on MS Windows OS!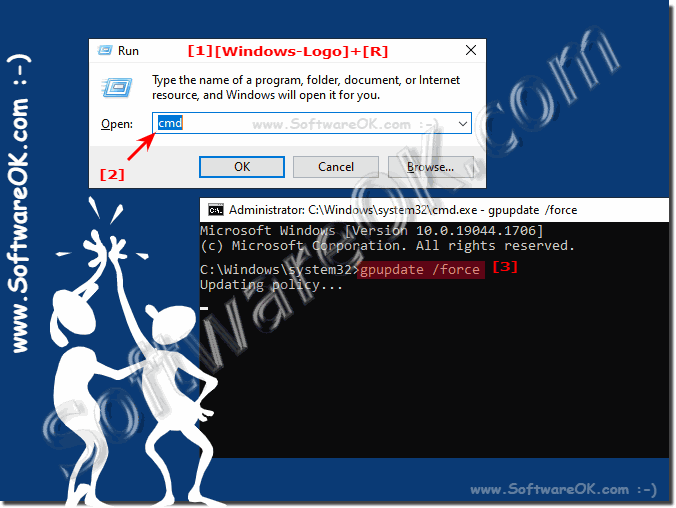 2.) Does it make sense to update changed group policies immediately!
Luckily, there's also a way to speed things up, so updating Group Policy right away makes sense!

Yes, this has the effect that you don't have to restart your Windows 11, 10, .... As an administrator, you can use the group policies to make important PC and user settings immediately. All changes to the group policies are automatically updated on computers with the command, as well as when the computer is restarted. 
 

FAQ 9: Updated on: 17 May 2022 10:56