Here is the solution to log in to Minecraft on Mojang, password incorrect, or user unknown will be not longer displayed!


1. Go to the https://account.mojang.com/login page and reset the password! (... see Image-1 Arrow-1).  

2. You will then receive an e-mail to reset the Minecraft password.

3. And now you assign a new password.


Important:

The Password must contains special characters and uppercase letters.
For example a Password: TwoNull=20

If you do not enter any special characters, the password change is accepted, but you can not log in with the new Minecraft Account password. 

Have fun with Minecraft.



(Image-1) Minecraft Mojang Passwort Reset!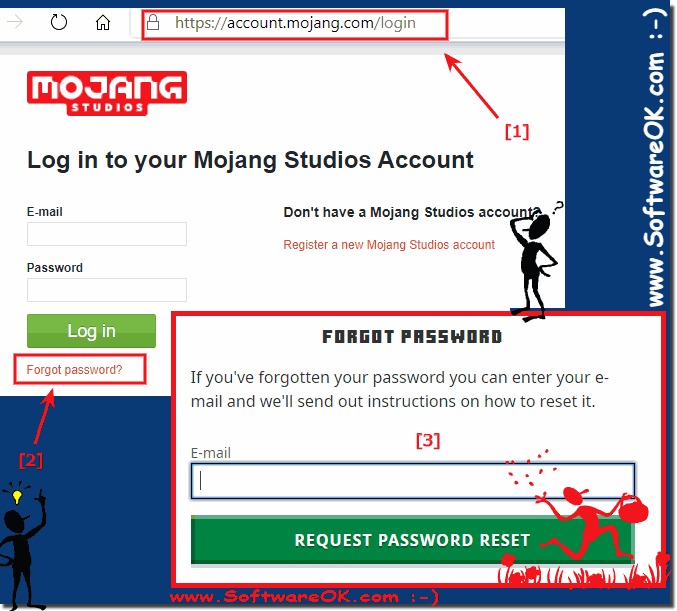 Error! Unknown e-mail address or password. at Moyang-s Minecraft 
Set New 
Password for MineCraft Account
Change the Password for MineCraft Account correctly 
Can not login to Minecraft Account on Mojang!
I have set a new password for minecraft login, but still does not work!
Login to Minecraft Account on Mojang dos not work, why ?

FAQ 16: Updated on: 23 September 2020 05:48