Exporting the evaluation to Excel, CSV, HTML, ... is quite easy under MS Windows 11, 10, 8.1, ... and / or MS Server 2019, 2016, ...!
Info:

After you have scanned the corresponding drive, you can easily export it under all Microsoft Windows operating systems, regardless of whether it is a desktop or MS Web Server operating system or you need to export the file list on a mobile system such as the MS Surface Pro!


The export of the hard disk space evaluation under MS Windows OS!
1. After you have made the hard disk space analysis

2. Just go to the main menu ► File ► Export 

3. And export it as an MS Office document or, for example, as an HTML file



(Image-1) Hard disk space evaluation Export to Excel, CSV, HTML, ...!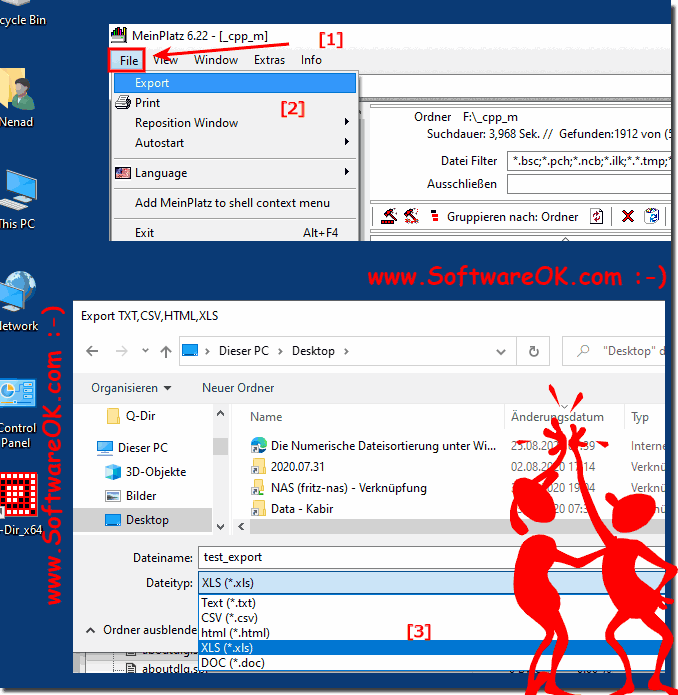 FAQ 11: Updated on: 22 July 2021 18:55