Windows 11 also has several screen savers that you can activate, deactivate, customize, ...!
Content:
1.) The quick open and activate the screen saver on Windows 11!
1. As always, open the ►  Windows 11 Control Panel 

2. [F3] key and enter screen saver in the search field

3. And activate or deactivate the screen saver 

(... see Image-1 Point 1  to 6)




(Image-1) Windows 11 have a screensaver!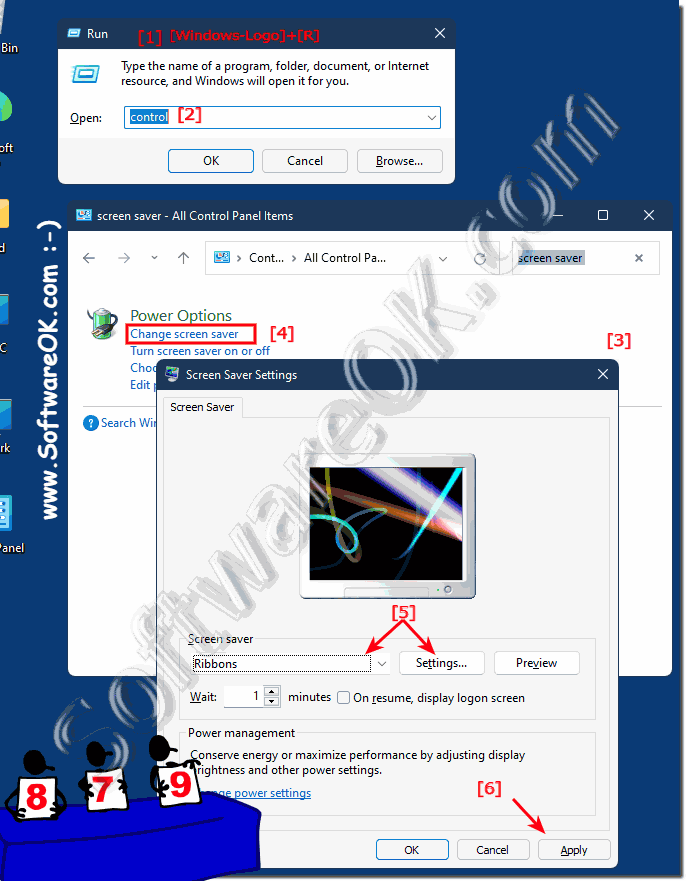 2.) Who needs a screen saver on Windows 11?

Many users are of the opinion that screensavers in Windows 11, 10 are outdated and superfluous these days, but some users still like to use them, and if you don't need the screensaver, you don't have to activate it!

But it is useful to automatically lock your PC after a certain period of time, by the way, these can be a fun way to personalize your PC, in Windows 11 as on 10 these are a little hidden.

The standard Windows screen savers are preinstalled! (... see Image-2)



3D Text : Text of your choice is rendered in 3D and moved around the screen.

Blank: A blank, black screen.

Bubbles: Colored bubbles bounce off the edges of the screen.



Mystifly: Square and curved colored lines bounce around your screen.

 

Photos: view a picture slideshow on your screen.

 

Ribbons:

 Multi-colored ribbons swirl around your screen.




(Image-2) Windows 11 standard screensaver!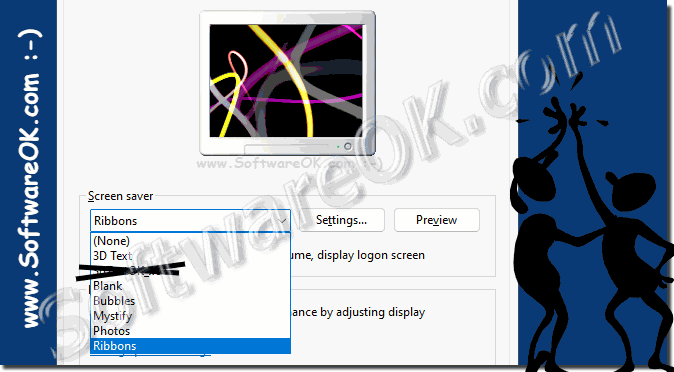 3.) Screensaver login page on reactivation (password protection)?


1. Activate the screensaver as described above 

2. Activate: "On resume, display logon screen" 

(... see Image-3) 



(Image-3) Windows 11 Screensaver Password!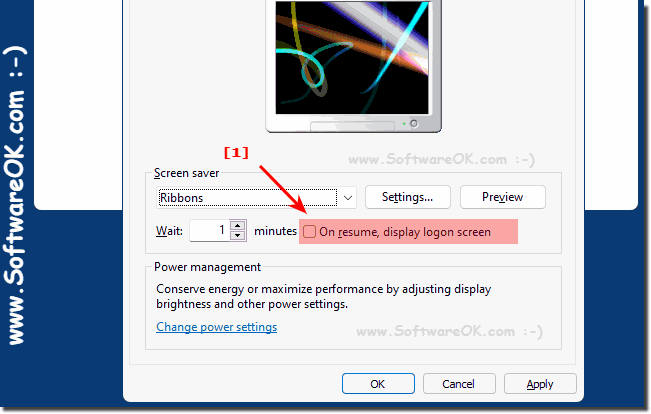 FAQ 45: Updated on: 26 August 2023 06:39