If you want to have
more space for messages

in the email list in Outlook as in Outlook Express earlier, you don't have to despair!

In the table / list view, your information is displayed in rows and columns. This is one of the most popular views for email messages.


The solution: More space for messages in the email list!



1. Start as always their MS Outlook

2. Go to tab

"View"



3. Set to

"close distances use"

to

4. News preview

"Off"

switch 

5. And you already have space to see more news!

(... see Image-1 Point 1 to 5)



PS:
The views offer various options for viewing elements in folders. In every Outlook folder such as inbox, calendar, ... you can adjust your favorite view to improve the organization of emails! The most frequently made change is the number of emails in the email overview, as well as changing the font size in MS Outlook!





(Image-1) More space for messages in Outlook, classic view in the list!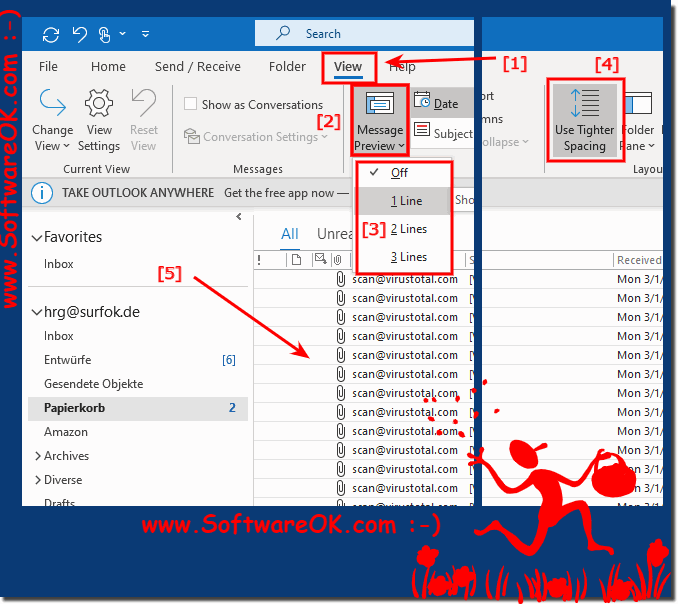 FAQ 47: Updated on: 11 May 2021 14:08