If you need the file history, you can still use it under Windows 11, activate it, deactivate it, adjust it!
Content:
1.) The file version history!
1. Start the ► 
Windows 11 Control Panel
as always
2. F3 key and
"file"
3. Open 
"File history"
 settings 
4. Now, activate, deactivate or simply adjust the file history!
(
... see Image-1 Point 1 to 6
)
(Image-1) Windows 11 and File history!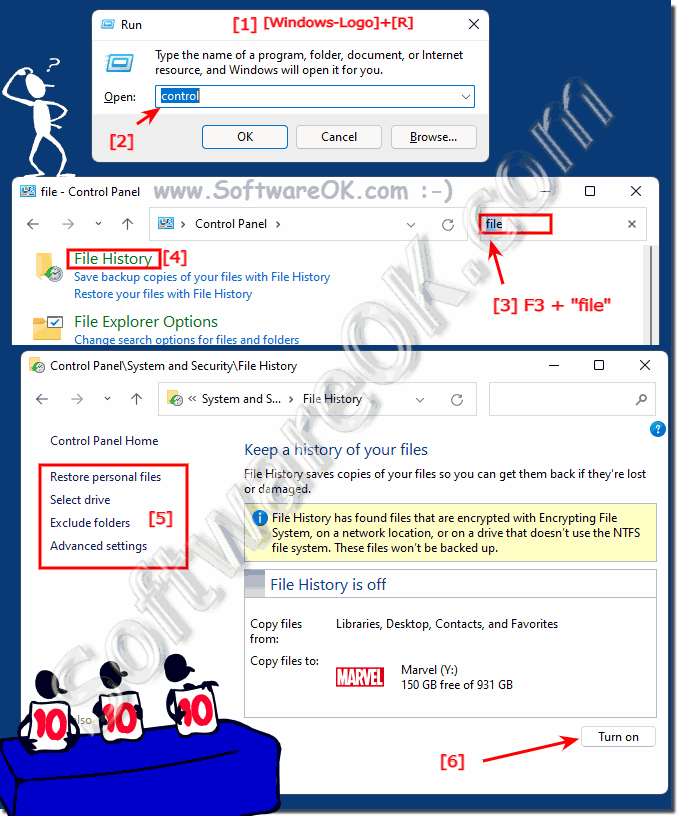 2.) How does File History work?
With Windows File History, you can easily back up your Libraries, Favorites, Contacts and other folders to an external drive. A full backup is created the first time. With each new version of a file, i.e. when changes are made to the files, a backup is automatically created. 
You can back up your files at any time and also restore older file versions. File History was designed by Microsoft to keep backing up a file over time. In an emergency, you can access and use an older version again!
3.) Other related tips on security and Co!