It's easy to use custom cell formats in MS Excel on all latest Microsoft Office versions!

This FAQ will show you how to use the Custom Format cell option in Excel. The Custom Format option allows you to change the format of the number in the cell. This is necessary because Excel reads the date and time as a general number. You can access the Number option on the Home tab to change the format as shown below.


Contents:
1.) The direct formatting of the MS Excel cells!
1. Home tab
2. Select the cell (or multiple cells)
3. Under Number option just change the format
(
... see Image-1 Point 1  to 4
) 
(Image-1) Custom cell formatting in Excel!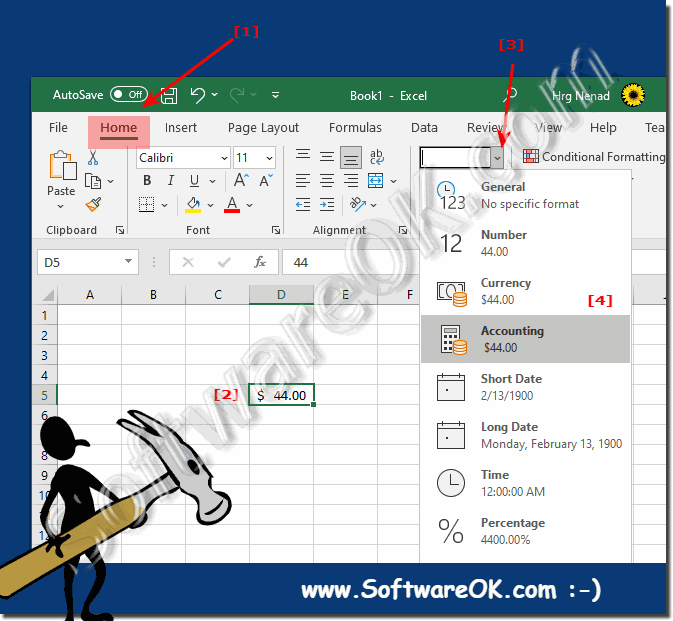 2.) Change the cell format with a shortcut!
1. Select the cell (or several cells)
2. And CTRL + 1
3. And change the format of the cells
(
... see Image-2 Point 1 to 5
) 
(Image-2) Use cell custom format in MS Excel!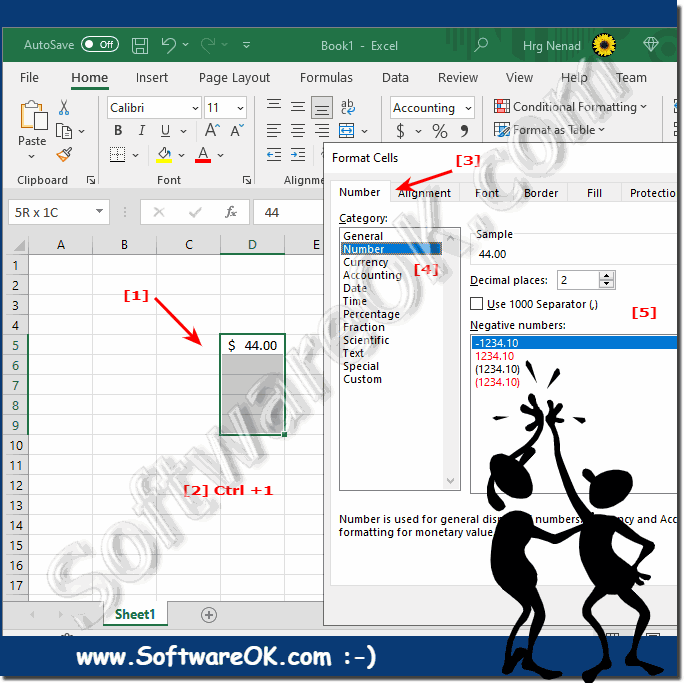 FAQ 58: Updated on: 14 May 2022 07:14