Please test the keyboard keys when using the OneLoupe!
F2 = normal
F3 = real time
F4 = real time + mouse
F11 = full screen
(Image-1) The magnifier in 2 x Zoom on Windows 10!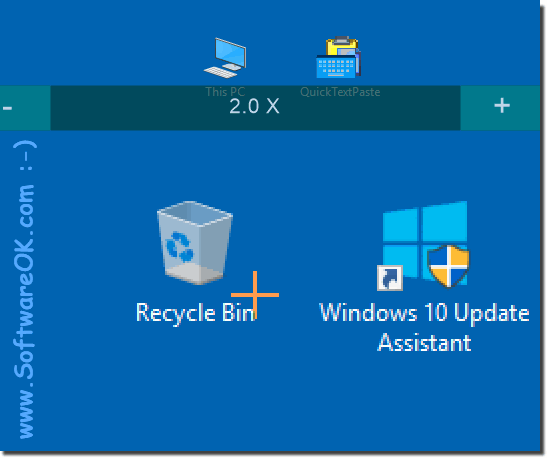 Sometimes there are situations where text, pictures and other items need to be displayed on the screen. For such cases, there is a simple system utility Screen Magnifier. I think almost all of you have found a similar program in earlier versions of Windows. This is an alternative application for Windows 10 and 8.1.

Full Screen - This option can also be activated, but not the default settings. Zoom in on the area following the mouse pointer. If you are working on a tablet, you will find the "+" and "-" buttons at the corners of the magnifying glass. Use these buttons to adjust the magnification of the magnifier. If you click on the fields between these buttons, you can move the magnifying glass around the screen.

FAQ 3: Updated on: 3 April 2018 16:40