If you work under Windows 10 / 11 and your scanner is older than 2014 and the disk with the installation software is not the 64 bit available,


You should go to the official device manufacturer's website and download new drivers. Here is a small list of websites where you can download the required driver software:

► Brother ► HP ► Samsung ► Dell ► Xerox ► Epson ► Canon ► OKI ►Kyocera 

Download the driver, connect the scanner to the PC and run the driver installation. If this method does not work and the scanner does not work on Windows 10, you should try the following methods.

The tool is started. Follow the instructions of the utility. The printer or scanner must be connected at this time.
► Start the Windows 10 utility to troubleshoot the problem.

Tip: ► HP Laserjet III, 4, 5, Plus, Driver x64, x32, Windows 11, 10, 8.1, 7!

If the problem is not resolved and Windows 10 / 11 still does not recognize the scanner, the installation should be checked.

Follow the instructions. Press the Windows logo + I key combination! Please click on devices




(Image-1) Scanner device drivers Windows-10!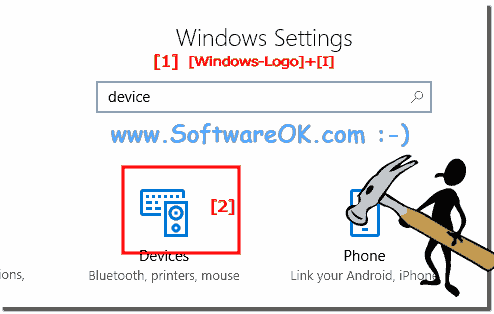 Klick Printer & Scanners and Add a Printer or scanner (... see Image-2)



(Image-2) Add Scanner under Windows 10!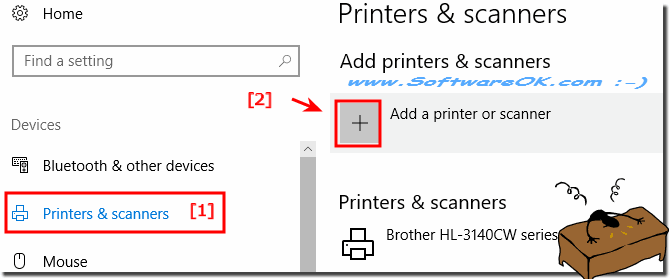 Then the printers and scanners are searched! Please check if the scanner is turned on and correctly connected to the PC. If the scanner is connected via WiFi, please also check all WiFi settings and whether it is detected correctly on the Fritz box or your wireless router. 





If not: Check if it appears in the Device Manager and start the driver update here:
►► ... Driver Update via the Windows 10 Device Manager!

If necessary, restart Windows 10, disconnect all connection cables and try all steps again.

Tip: It happens that there are conflicts between the other devices connected to the Windows 10 PC.
If you have not solved the problem, remove unneeded devices, uninstall the drivers!
And try again if necessary to repeat all steps.

Some manufacturers of scan devices themselves have conflict removal programs, or even online device detection!

I hope the scanner scans soon!

FAQ 209: Updated on: 6 July 2021 13:39