You can easily reduce over 1,000,000 photos at once for free with this tool, for all MS Windows 11, 10, ... operating systems!


You can run the photo reduction program overnight if necessary, if there are more than 100 thousand photos, if there are only 1,000 photos that need to be reduced, it will only take a few minutes!

Here is an example of how to reduce photos over 1000 photos under 2 minutes!

(... see Image-1 Point 1 and 2)




(Image-1) Reduce over 1000 photos simultaneously with this tool!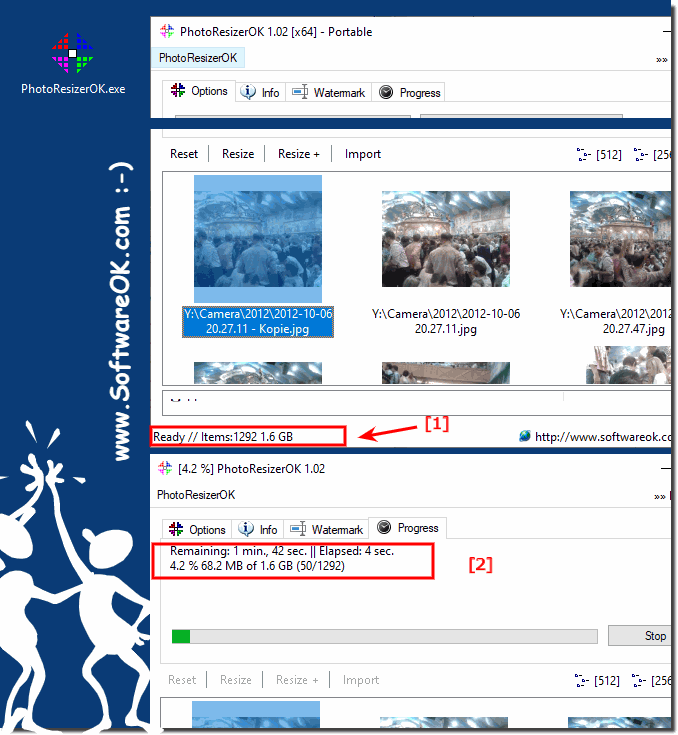 FAQ 8: Updated on: 12 July 2021 20:15