The browser's interface looks very similar to Google Chrome and other Chromium-based apps, but includes a number of exclusive Microsoft additions.
However, you must sign in with a Microsoft account to install extensions from the Microsoft Store or Google Web Store. If you already use a Microsoft account to sign in to Windows 10, the app will automatically use those credentials, but the new Edge also works on Windows 7 and 8.1 but not Windows XP, according to the
Google Chrome on XP
.
Contents:
1.) The new Edge browser with the main menu like in Google Chrome!
The new Edge browser has a main menu that is almost identical to Chrome and Chromium's menu. Some elements will be renamed to match the terms Microsoft used for its own implementation of the Edge browser. For example, the new Incognito window is called the new InPrivate window.
(Image-1) Quite convenient to surf with the new Chromium-based Microsoft Edge!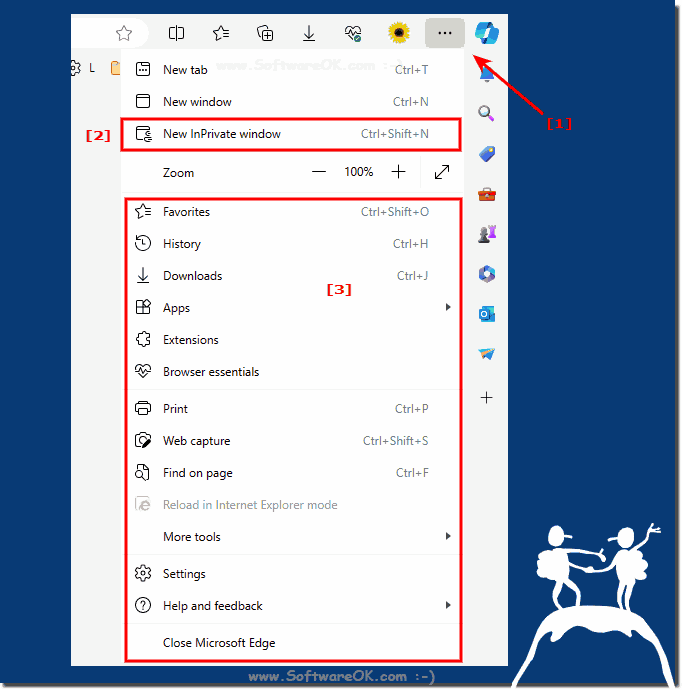 2.) The right-click menu in Edge Chrome, or the popular context menu!
At first glance everything appears as in the standard Windows 10 Edge. However, the navigation arrow back and forth is of course a milestone and will probably be used by all users
PS:
The page context menu also contains the Read aloud entry. Here you will find that Chromium's "Reload" command has been renamed to "Refresh"!
(Image-3) Chromium-based Microsoft Edge with improved Right-click menu!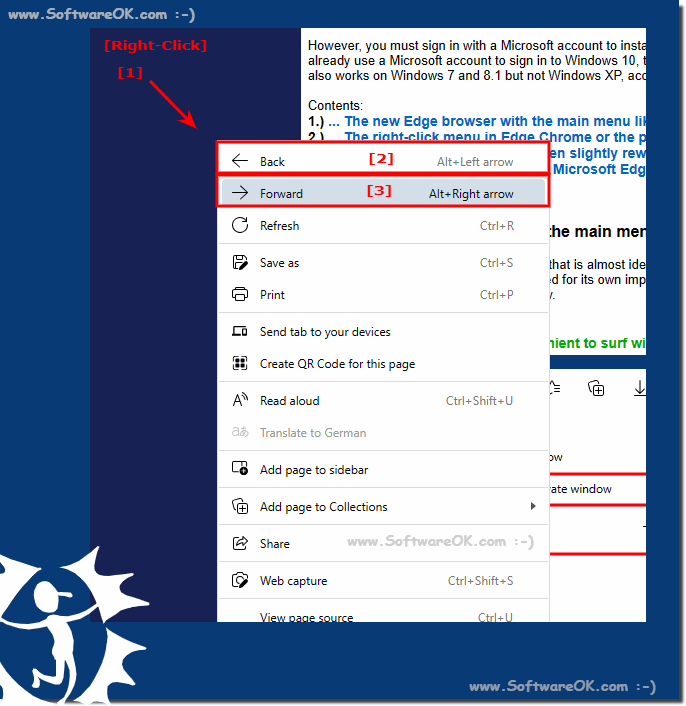 3.) Extension management has been slightly revised in Edge Chrome!
The extension management options have been slightly redesigned and offer extensive options such as the popular developer mode for developers and allowing extensions from other stores. You need to activate the last one to install extensions from the Google Web Store. The browser displays a confirmation for this action.
(Image-3) Install Chrome Extensions in Microsoft Edge Chromium!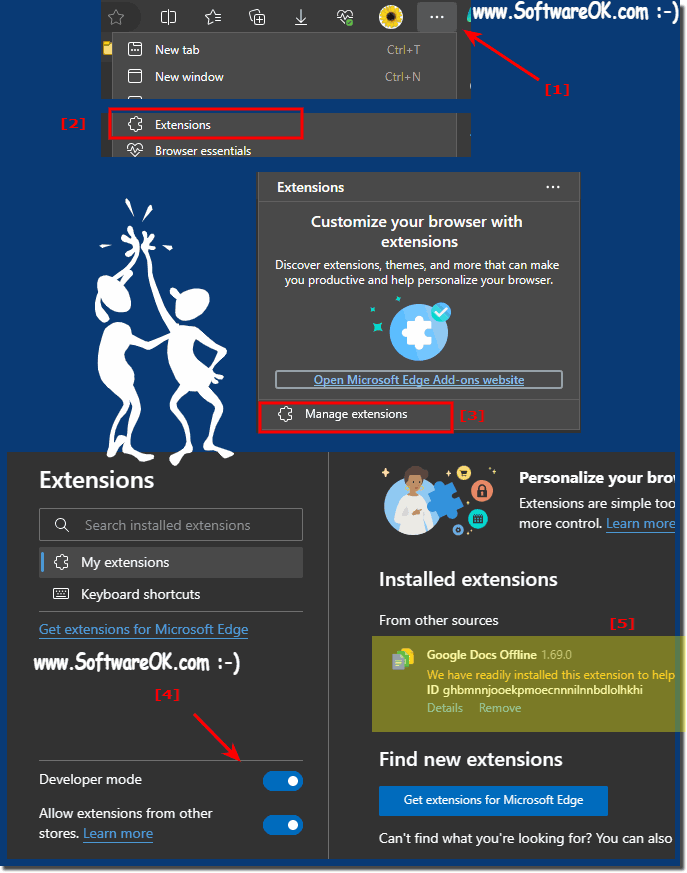 4.) Google Chrome migrate to Microsoft Edge Chromium!
The nice thing is that you can migrate from Google's Chrome by importing your browsing history as well as passwords, bookmarks, etc. The corresponding dialog box will appear when you start it for the first time,
remember that this version has not been officially released by Microsoft
.
It is an internal build that is from a third party. So you install it at your own risk.
The new Edge browser is officially released to the public. It can be installed on Windows 10, 8.1, 7.0 if you use the official build!