It's easy to get to grips with hanging programs and apps as an administrator on MS Windows 11, 10, ... and MS Server 2022, 2019, ...!



Everyone knows the admin mode on Windows, or how to run programs as an administrator, you can save yourself these steps in process KO (ProcessKO) and jump directly into the program in admin mode, and not just under Windows 10!




Please use 

... always the latest version of ProcessKO

!





(Image-1) Get a grip on hanging programs and apps as administrator!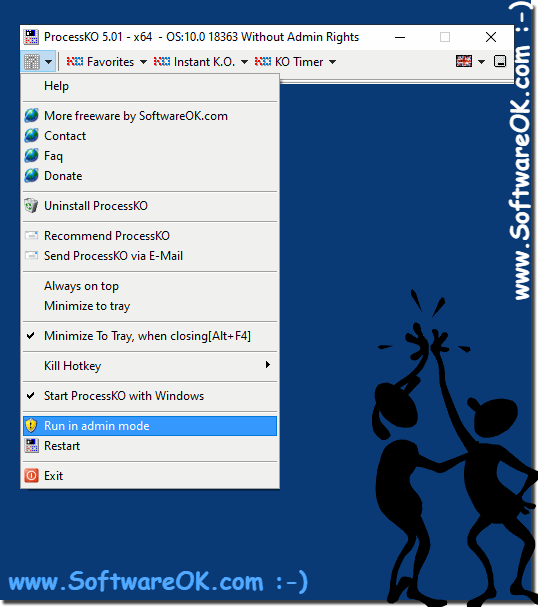 FAQ 11: Updated on: 28 August 2023 12:17