Favorites and Quick links in the Filemanager Q-Dir, a Favorite is for all four explorer Views and other settings!
Content:
Tip: Ctr+Q is the keyboard shortcut for Quick links! 
1.) Favorites and Quick links difference!
The favorite is for all 4 directories and current view settings. Read This: How can i manage or delete the favorites

Quick-Link is a simple "Shortcut" to one of folders, of course can be used to launch a program. You can use the Quick-Link's also for another program!
Read This: open files by using programs from that same location 

You can create Quick-link for program starts,use the windows "Create Shortcut" wizard via Right Click and "New".  
(Image-1)

See also : start with a favorite setting || Default bold font is killing my eyes! || change the colour of the header bar



(Image-1) Favorites and Quick-Links!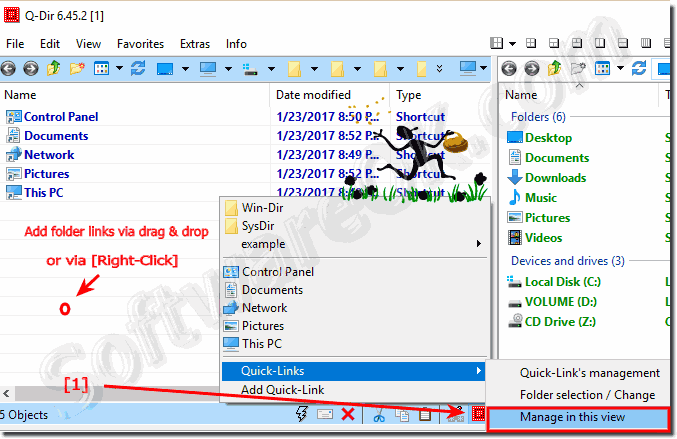 2.) The Favorites save settings!
The Favorite saves also:
1. View settings (Splitter,...)
2. With the current view and window size
3. Main Window Placement 
But your can enable this options!  (
... see Image-2 Point 1
)
(Image-2) Favorites save settings in Q-Dir!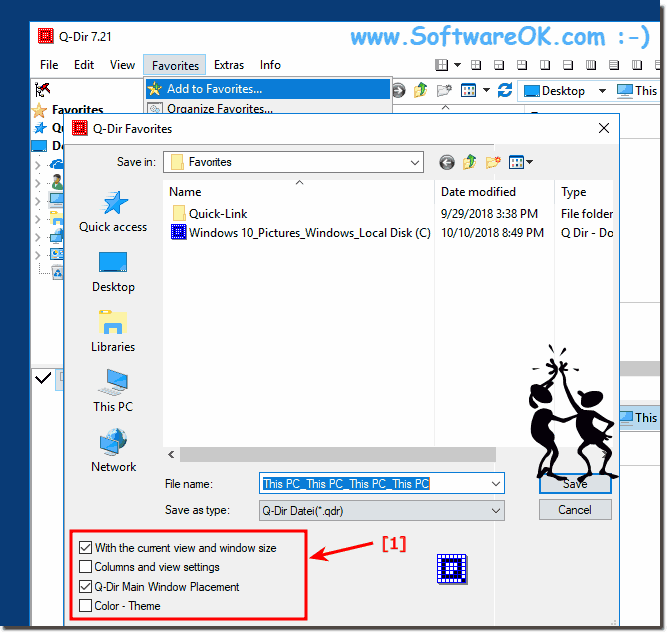 FAQ 12: Updated on: 18 June 2020 18:19