The RAM can not be upgraded to the Samsung Galaxy, as on a PC, but Here is a solution how to simple free a part of Memory on Samsung Galaxy with Android!





If you have a smartphone for a while, it can slowly fill up and the memory can be part of the problem that it is getting slower. If your phone does not have enough RAM, it can be hard, but there are ways to fix it. You can even create extra RAM without cracking the case or grabbing a soldering iron.





Content / Tips / Solutions:


See also: ► See all running applications on the Samsung Galaxy?

Your system should have more free RAM after following the tips and thus have better performance, thanks to the implementation of these solutions.

1.) On the Samsung disable the applications!

Open the Samsung Smartphone Settings  and go to  "Apps"

Open the app and disable it, in this example the MS-Office Excel 

(... see Image-1 Point 1 to 4)



(Image-1) Disable APPs on Android Smartphone!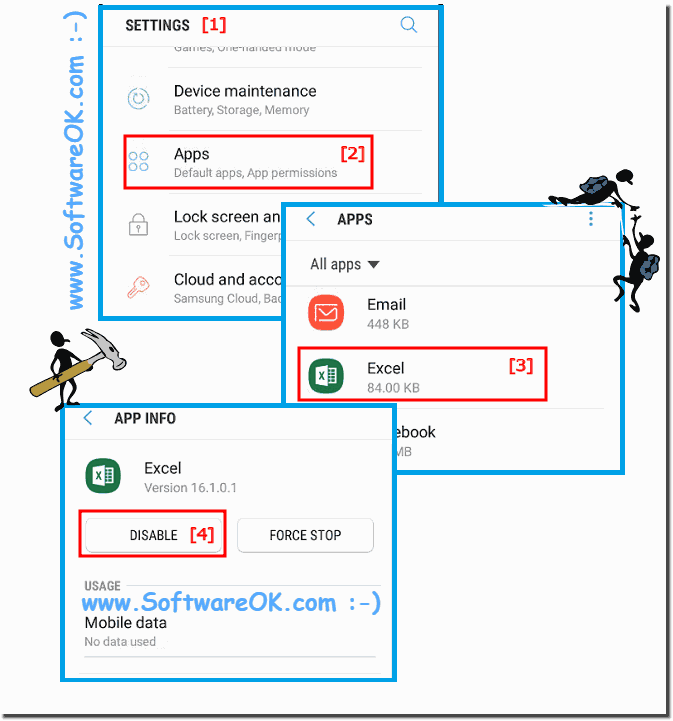 To disable an application, go to Settings and then Apps, or Application Manager. Next, go to the All tab for a list of all applications on your device. To disable an application, tap it, then tap Disable and confirm. Be careful not to disable everything and everything unless you want to end up with an unstable system, but most apps that are not preinstalled on your phone are pretty much safe to disable (or completely erase if you do) never use them).

2.) Disable animations on the Samsung smartphone!
Open the Samsung Smartphone Settings and go to the item "Developer Options" ! 
Just open and disable animations.
(Image-3) More Memory on Samsung Galaxy Android!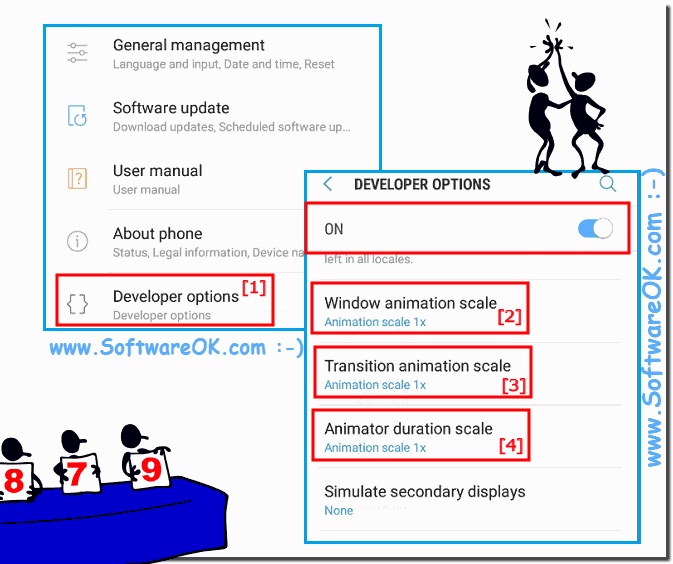 3.) What should I consider when freeing RAM on the Samsung smartphone?
When you close APPs, you should be careful, because if you close unsaved Microsoft Office documents, for example, unsaved documents will be lost, or at least until the last autosave   
FAQ 9: Updated on: 14 September 2023 08:00