The solution is very simple to create a new folder in Microsoft's Windows 11, 10, ... etc. File / File Explorer with a keyboard shortcut!
(Image-1) Keyboard shortcut for new folders in MS File Explorer?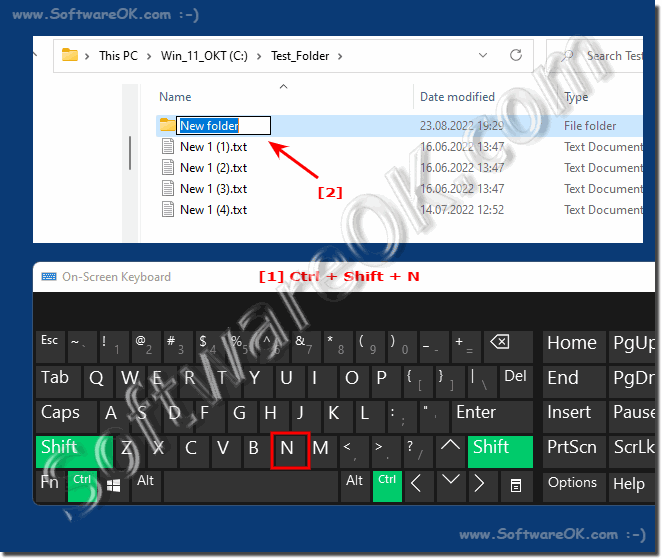 Info:
This is a hotkey to create a new folder, just press
Ctrl + Shift + N
each time in an open
File Explorer window
or in the popular
Quad-Explore
. The automatically created folder will appear immediately and can be renamed to a more useful folder name. For some of
Windows users
 For those who work primarily with computers, it's not fun to always point and move the mouse and click the commands. Keyboard shortcuts are a great way to speed up your workflow and better organize your PC tasks. If you want to create a new folder. you don't need a quick guide to creating new folders using
keyboard shortcuts
.
Windows 11, 10, 8.1, .... has a shortcut to create a new folder!

FAQ 124: Updated on: 23 August 2022 17:37