With control userpasswords2 solution, it is very simple to
auto login

in windows 10 without entering the password (default login user for Windows-10)!

Please start the Windows 10 cmd in administrative mode, enter the command

control userpasswords2

 select the user for Autologin  in Windows 10.  

Uncheck the check-box  "Users must enter an user name and password to use this computer." and click the button Apply!
(... see Image-1 Arrow 1 to 5)

And now enter the current Password (... see Image-2 Arrow 1 to 3)

See also:
► change administrator in windows 10 ► system administrator in Windows 10 with full access 



(Image-1) Autologin in windows 10 without password!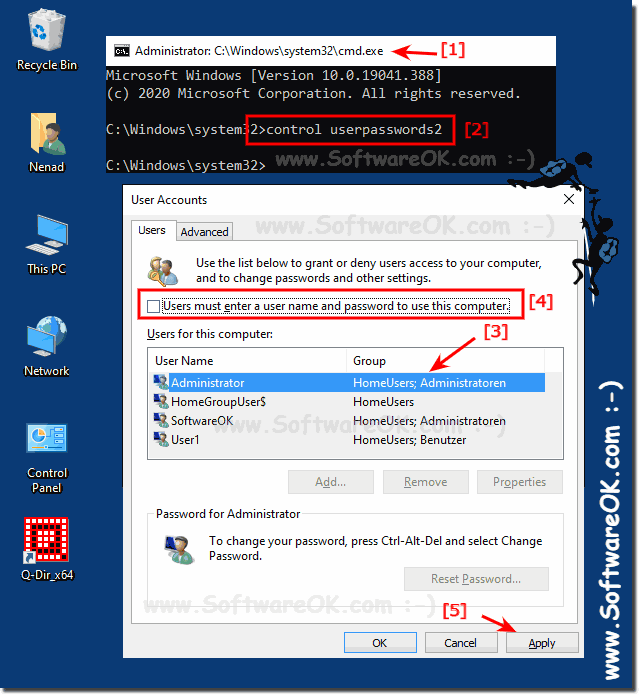 When you start Windows 10 or the old Windows 8, you will be prompted to enter a password to log in. This allows you to protect your computers from unauthorized access. However, if you are the only person who uses a computer and does not want a password to query Betsy every time, you can cancel the process and log in to Windows without entering a password. 

► Disable the lock screen in Windows 10 ► How to find auto startup folder in Windows 10  


(Image-2) windows 10 Auto login no password!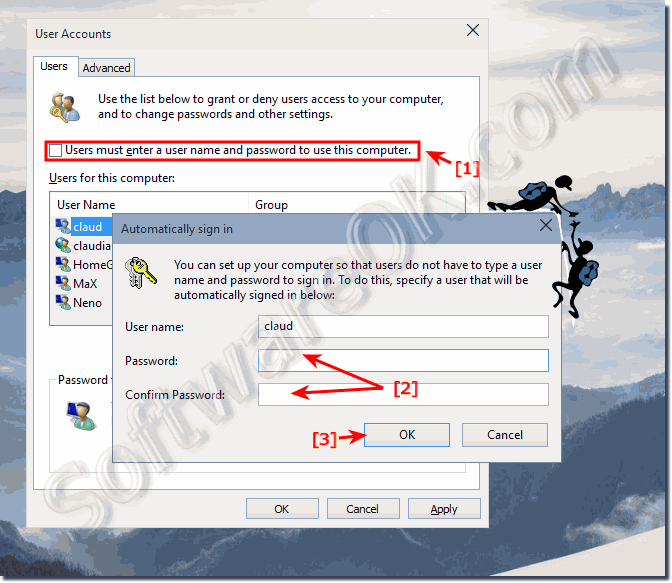 Many users of home computers and laptops disable password entry! 
If you log in for convenience. So also in Windows 10 or 8.1. In this respect, Windows is no exception. For security reasons, this is of course a risky decision. While on the other side on a home computer where nothing important is stored, only photos, music, movies and games make it almost pointless to have a password retype that for the account every time. This FAQ is to disable password entry in Windows 10, so you don't have to re-enter when you log in again!

(Image-3) Auto login windows 10 without password!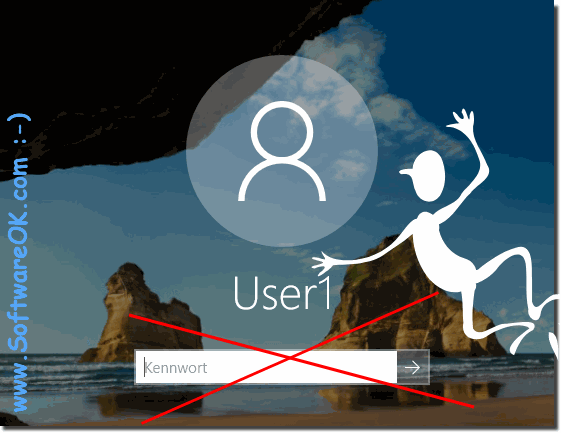 If you're the only user of the computer / tablet and would like to save time and speed up the sign-up process, you should enable automatic sign-in for your Microsoft account. It is very easy to do this. This method has been used for automatic logon for years, but many of our Windows User are still forget this solution how to do Auto-Login. Follow this simple instructions.




This Auto login example is suitable for: Windows 10 (Redstone 4 & 5) Pro, Enterprise, Home, Windows 8.1, Windows 8, Windows-Server 2016, 2012, 2008, Windows 7 Basic, Professional, Starter, Ultimate

FAQ 21: Updated on: April 3th 2018 14:33