Many Postbank customers want to operate online banking without the Postbank BestSign app so that they are not constantly monitored by mobile phone! 


As a rule, there is no monitoring by the Postbank Banking App , but you cannot use the mobile Tan procedure. Use of the Postbank app is absolutely necessary; alternatively, only a card reader with the Tan procedure works, but not with Sparcard Plus, but only with current accounts! 

 



(Image-1) BestSign App Postbank Online Banking without TAN!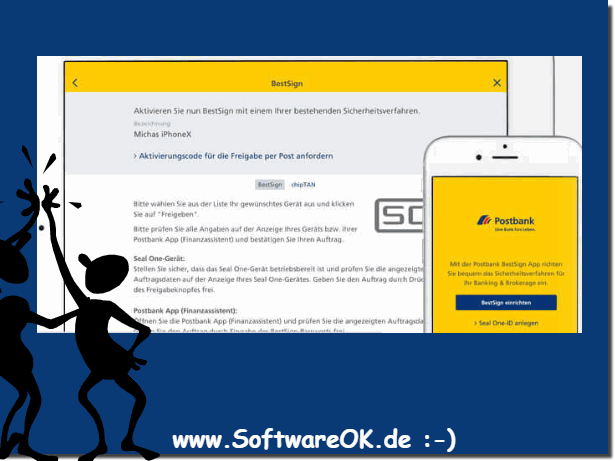 FAQ 91: Updated on: 7 December 2020 20:20