When reading images from Office documents, there are currently no known problems with certain image formats. RAW, JPG, PNG, EMF, WMF, ... can display it without any problems!




 

Content:




1.) Example of different formats in the preview / thumbnail view! 
( ... see Image-1 )


(Image-1) Reading out the images without problems with different image formats!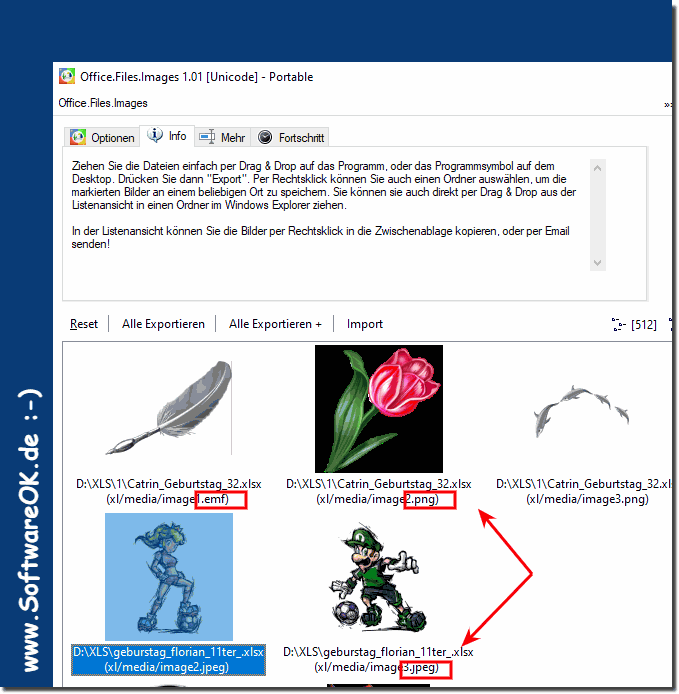 2.) Do I have to have an MS Office license and does it have to be installed?

Office.Files.Images is a free freeware software. You don't need an MS Office license to use it, you don't have to install an Office product!

The free Office Image Readout Tool is an app with which you can extract images from many Office documents and e-books formats in a playful way and save them as normal image files on your hard drive. More than many common file formats are supported, images are listed in their original format without image processing or recompression, so that no quality of the original images is lost when the images are extracted.









FAQ 5: Updated on: 23 February 2021 19:58