The solution is simple,
to keep the aspect ratio

when scanning with WinScan2PDF !

Start WinScan2PDF and before starting the scan, enable the option Keep Aspect Ratio (... see Image-1 Arrow-1)

This option is available from version 2.77 in WinScan2PDF.

From Version 3.77:
(... see Image-1)  Fit to the Page
or 
use the source for the size of the PDF page! (... see Image-2)

Please use ... always the latest version of WinScan2PDF. 




(Image-1) Aspect ratio when scanning a PDF page!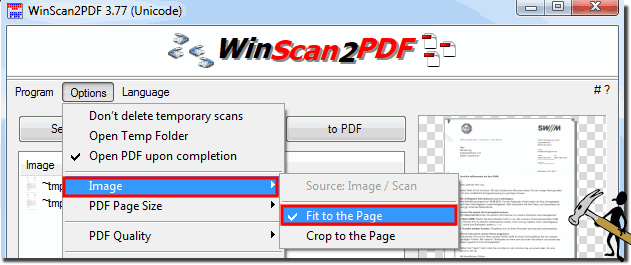 (Image-2) Unattractive aspect ratio when scanning!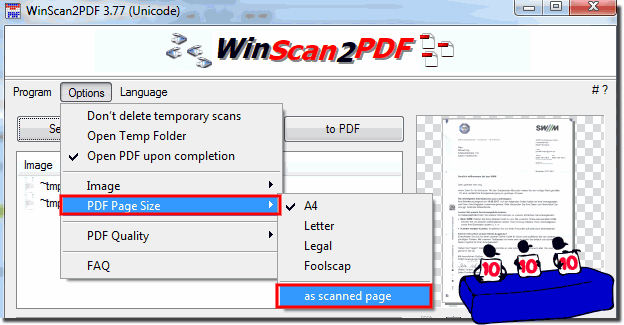 Unattractive aspect ratio when scanning  solution for: Windows 11, 10 , 8.1, 8, 7: Pro, Home, Enterprise, Basic, Premium, Professional, Starter, Ultimate, Windows-Server 2019, 2016, 2012



FAQ 4: Updated on: 26 August 2023 17:54