The solution to activate the mouse pointer shadow in Windows 10! 


If you want to change or enable the beautiful and subtle Mouse pointer shadow please open the Mouse Properties in Windows 10.

The fastest Way is via the windows-10 Run Dialog Windows-Log+R keyboard shortcut and the command: main.cpl.

Please select the Tab Pointers and

Enable pointer shadow

 (... see Image-1)



(Image-1) The Mouse-Pointer Shadow in Windows-10!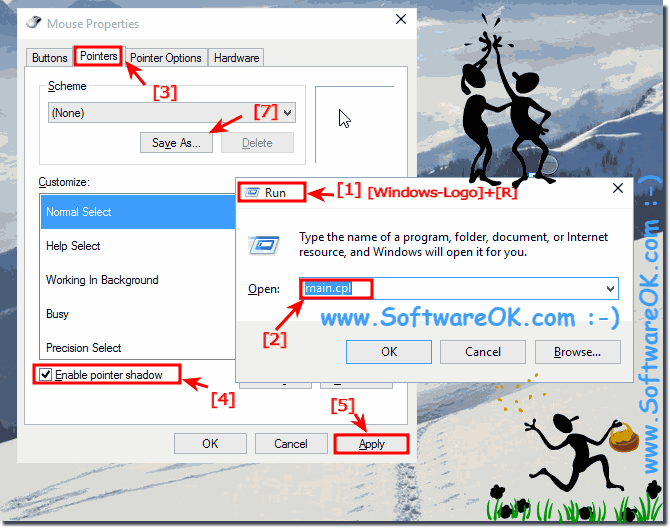 FAQ 102: Updated on: October 4th 2015 18:57