If the free
automatic upgrade to Windows 10 does not work

, or if you have problems upgrading from Windows 7 or 8.1 to Windows 10!



Content:
1.) Changing the update settings under Windows 10!
You must then make an upgrade to Windows 10 without the installed software and APPs.
Change what to keep at upgrade to Windows 10! (
... see Image-1 Arrow-1
)
Keep Personal Files only (
... see Image-2 Arrow 1 and 2
)
(Image-1) Change what to keep at upgrade to Windows 10!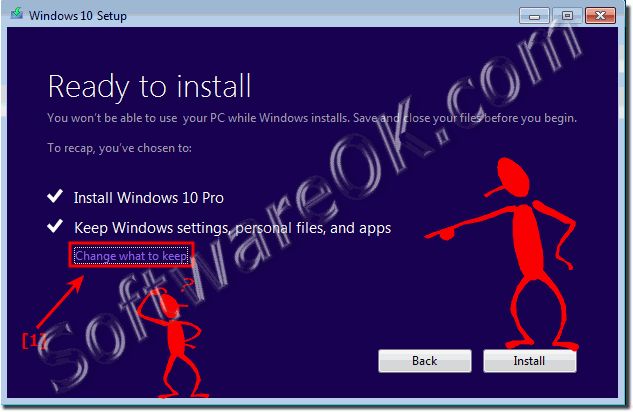 (Image-2) Keep Personal files only when upgrading to Windows 10!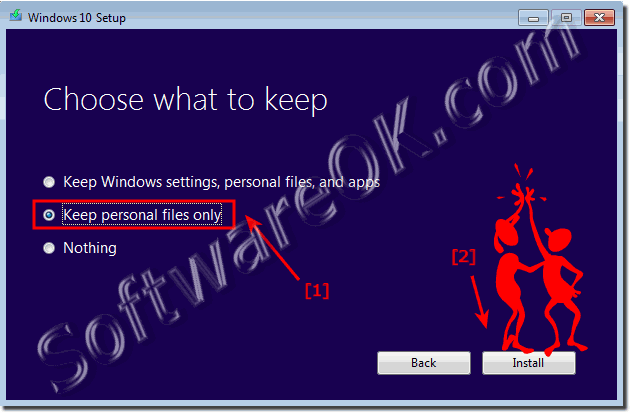 (Image-1) Ready to upgrading Windows-7 to Windows-10!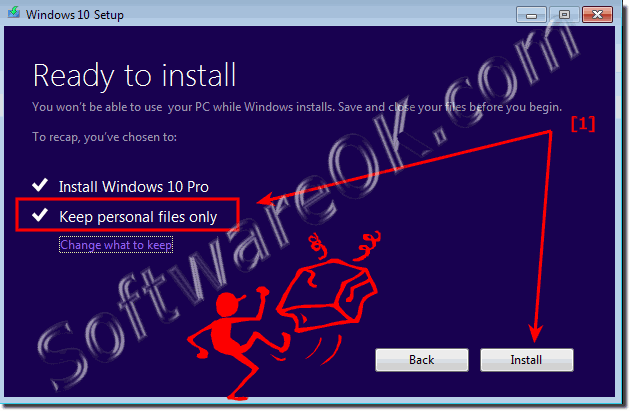 Finally, to upgrade to Windows 10! 

This rather short explanation gives you possible solutions, how you can install the Microsoft Windows 10 operating system, this usually works quite well if not all programs are moved, because there are no differences in the duration of the update, depending on Windows license of the respective system. Is a complete update with all software but something for experienced users!



2.) More tips on problems with Windows 10 update and installation! 
The automatic update is a very important part of the operating system and the regular installation of autoupdates, patches and security updates make Windows 10 more secure and stable. At least the user can postpone the restart, in the Windows 10 Pro version it is possible to set some update settings, or set the schedule and postpone the installation of updates, with the exception of the security upgrades.

FAQ 131: Updated on: 25 August 2023 12:32