Solution to Save Images of Login Screen on Windows-10, You can for example also use as wallpaper!

Here is a quick solution to find the spectacular background images that are presented daily and spectacularly under Windows 10 on the lock screen, for example to use them as a background on the desktop or for Google's Android smartphone and Apple's iPhone.


The solution in five steps!


The temp path of the lock screen Images on Windows 10 is:


%userprofile%\AppData\Local\Packages\Microsoft.Windows.ContentDeliveryManager_cw5n1h2txyewy\LocalState\Assets



Please enter this address in the MS Explorer address line!

1. Open the Windows 10  temp path for the lock screen Images (Windows+E)! (... see Image-1)

2. Create a copy of lock screen Images  in new folder! (... see Image-2)

3. Then go to this folder and choose in Menu ALT+F

▼File ▼Open Command prompt ► command prompt open as Administrator. (... see Image-3)


4. Type the command 

ren  *.* *.png

. This sets the file type for all files in this directory firmly as PNG images.
 (... see Image-4) 

5. Now you can switch for example to extra large icons to find (see) a particular image in the Windows Explorer. 
(... see Image-5) 

See also: ► Disable the lock screen in Windows 10 ► How to find auto startup folder in Windows 10



(Image-1) Login Screen Images location on Windows-10!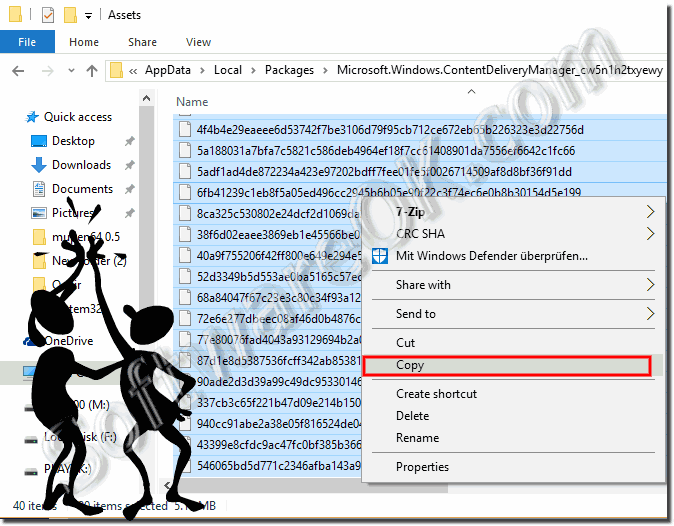 (Image-2) New Folder for the Lock Screen Images in Windows-10!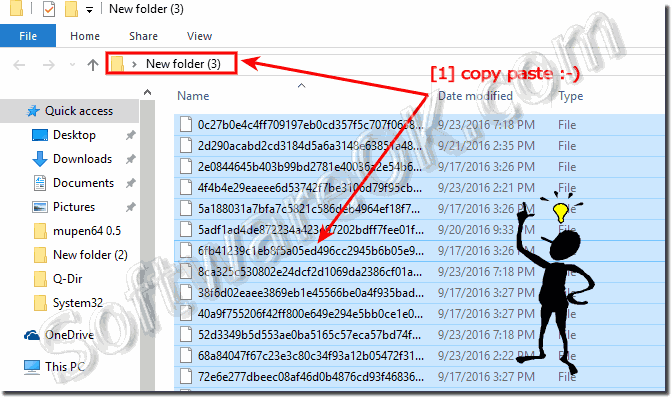 (Image-3) Rename Images of the Login Screen on Windows-10!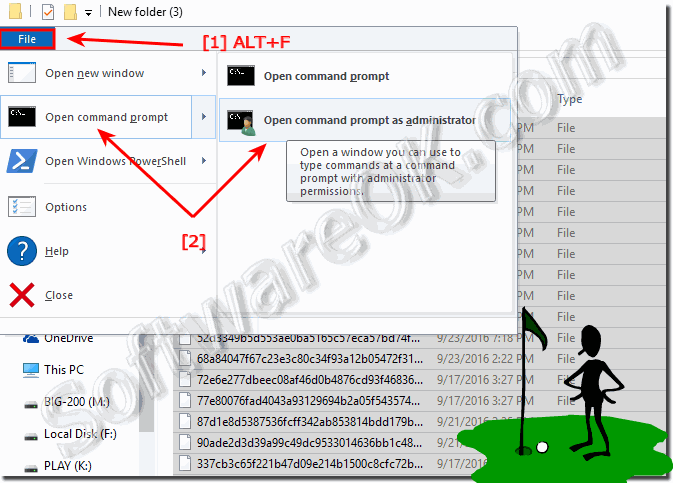 (Image-4) Rename Images extension on Windows-10!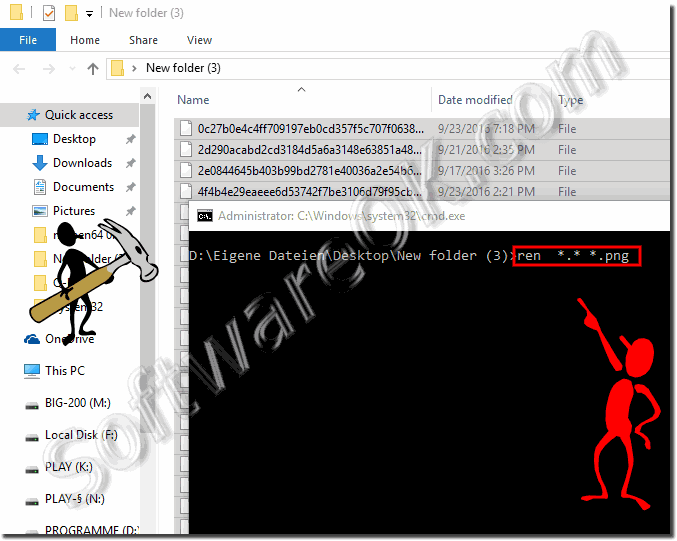 (Image-4) Show the Lock Screen Images on Windows-10!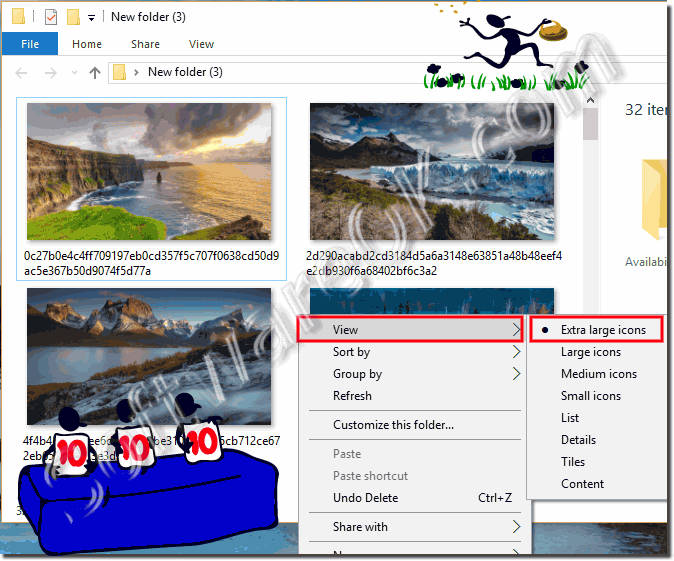 Windows 10 presents on the lock screen daily new and spectacular images.


FAQ 158: Updated on: 28 May 2020 14:11