These are not only hardware printers, but also Fax, Microsoft Print to PDF, Microsoft XPS Document Writer, OneNote and possibly more!



Numerous printers can be added or removed over time, causing conflicts and problems. In this article we will show you how to view and manage all current and already installed printers.



Click Start > Settings > Bluetooth and devices > Printers & scanners.


Tips for ►►  printer connection and printing problems on Windows!





(Image-1) All installed printers in windows 11?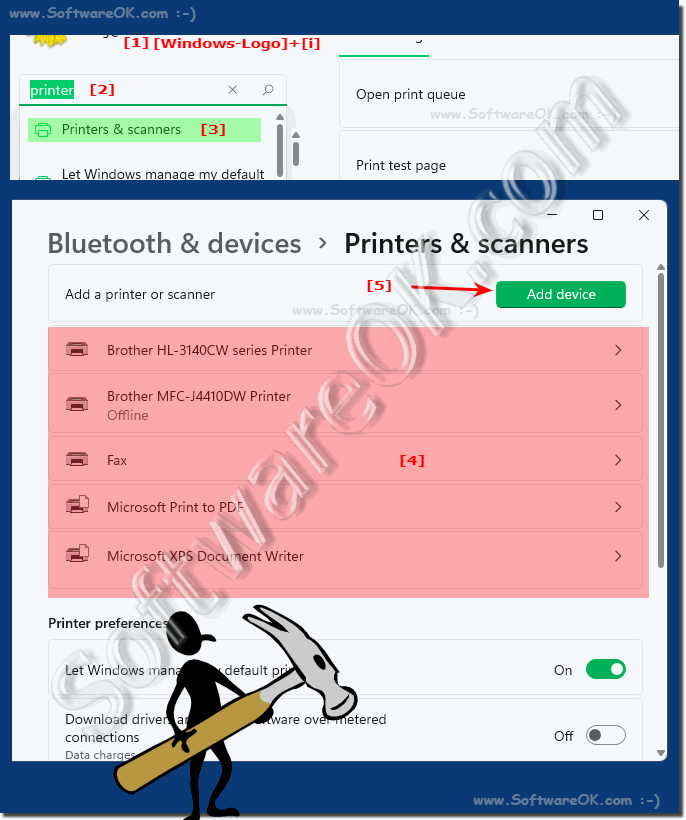 FAQ 224: Updated on: 26 August 2023 07:12