It is easy to enable the file extensions and make visible in Windows 11 File Explorer!



 

Content:




1.) Show file extensions in File Explorer!
1. Start Windows Explorer

2. Go to the Show menu item and then click Show


(Image-1) Show file extensions in File-Explorer on Windows 11!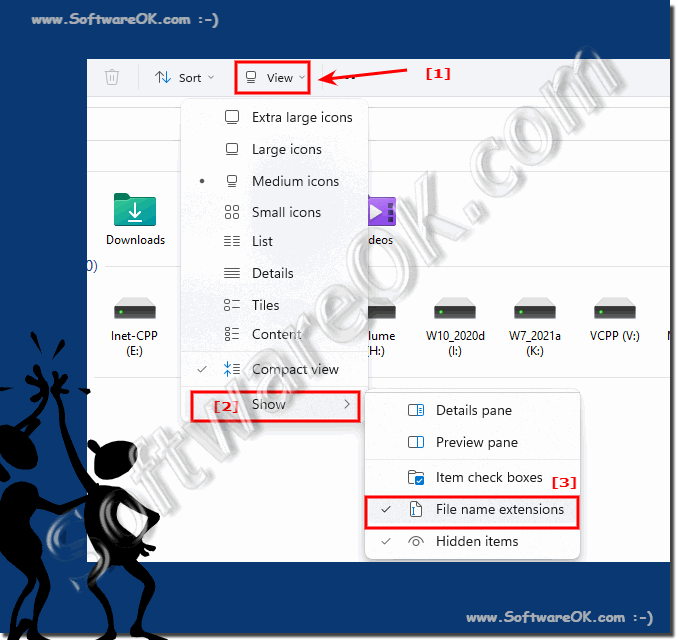 2.) Why is the file extension hidden?
The file extensions are hidden by default because Microsoft wants to prevent the file from becoming unusable by accidentally renaming the file extension. However, you can activate the file extension, also known as a file extension, at any time, as in the example above.






3.) More tips and information about file extensions!
File extensions are usually changed by advanced Windows 11 users. Because, as already mentioned, there is a great danger that you will not be able to open the file if you do not know. Nevertheless, here are more tips related to this topic that may be of more or less help to you or simply to find out something new.




Although hiding file extensions increases usability, it can also cause confusion in some cases, especially when it comes to identifying file types. In such cases, users can enable the option to display file extensions. This can be set in Windows Folder Options, usually under Display. As a result, file extensions become visible for known file types, but remain hidden for unknown file types.

FAQ 250: Updated on: 9 October 2023 16:25