If a printer is too much under Windows 11, you can of course remove the unnecessary printer, why not if this printer is no longer needed!




 

Content:



1.) Remove unnecessary printers under Windows 11!

1. To remove unnecessary printers, open the printer folders by pressing the
shortcut Windows + R

2. The command for the printer folder is  shell:printersfolder and confirm it with Enter after entering it in the text field 

3. Now you can simply add  or mark several printers at the same time that you want to remove

4. With the Remove button you can remove unnecessary printers, optionally use a right click and the Delete option.

(... see Image-1, Point 1 to 4) 




(Image-1) Remove the unnecessary printers from Windows 11!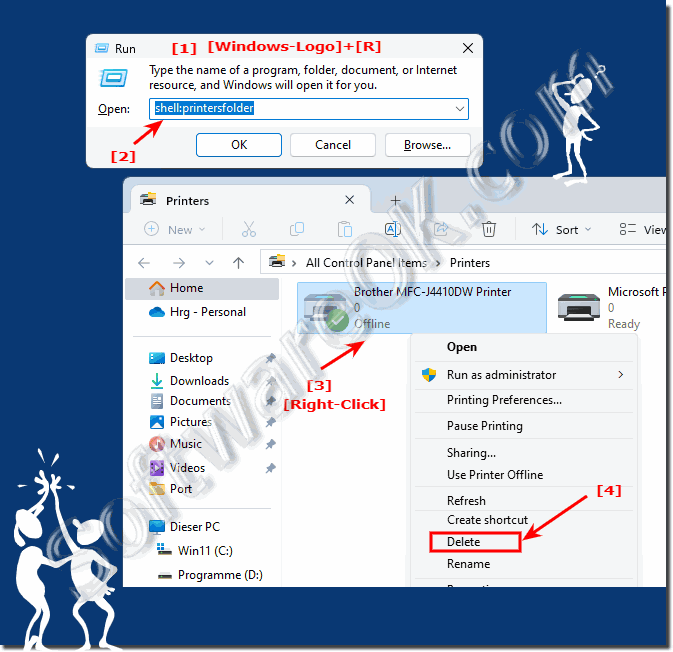 2.) More tips for printers on MS Windows 11!

Printers can be easily removed when no longer needed. It's like any additional ballast on the operating system that can also cause problems, why if they are unnecessary. Here you can find more tips to avoid printer problems or simply find out what's new about printers on Windows 11.






 





FAQ 259: Updated on: 24 January 2023 13:38