Search for compatibility mode under Windows 11/10, a frequently asked question from Windows users who want to use older software!
Yes, even Windows 10 and 11 has a compatibility mode to run older programs on Windows in compatibility mode!
1. Do a right click on the exe not shortcut and run in compatibility mode!
2. Here is the difference between x64 and x32 programs! 
(
... see Image-1 Point 1 and 2
)
(Image-1) Compatibility mode on Windows 10!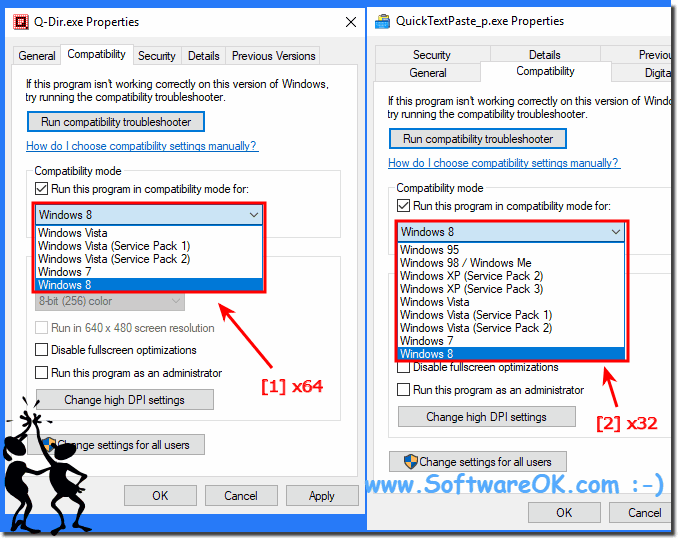 Helpful Info from  Microsoft (c)!
Most programs and applications developed for Windows 7 and 8, and 8.1 can also be used on Windows 10. However, some older programs may be limited or may not run at all. If a program developed for an earlier version of Windows does not run properly, you can change the compatibility settings for the program manually or by using program compatibility troubleshooting. If changing the settings does not solve the problem, visit the programmer's website to see if there may be an update available for the program.