It is not that easy to switch to the classic start menu in Windows 11, which is known from Windows 10!



How long this will be allowed by MS in Windows 11 is questionable. PS: Is not supported from Windows 11 10. 22000.XX!  But it was possible (... see Image-2)


1.) Switching to the classic start menu in Windows 11!
If you want the classic Start menu on Windows 11, you have to:

1. start the Regeditor

2. open the: Computer\HKEY_CURRENT_USER\Software\Microsoft\Windows\CurrentVersion\Explorer\Advanced 

3. create new DWORD32 value  Start_ShowClassicMode

4. By one double click on value and set to "1"

( ... see image 1 point 1 to 4 )



(Image-1) Activate the classic start menu on Windows 11 out of 10!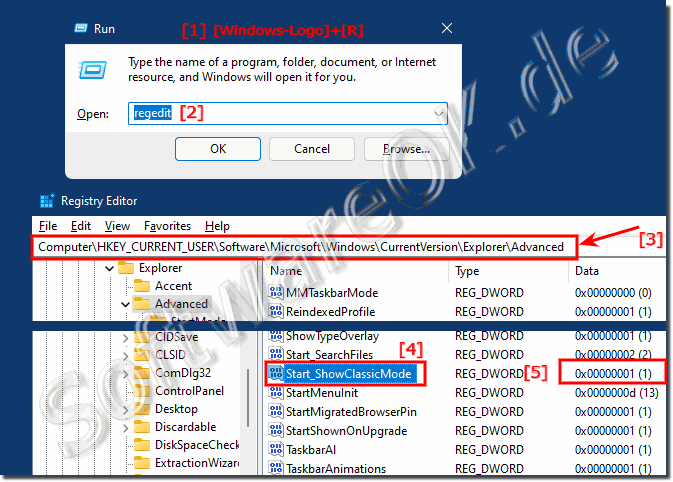 2.) The classic start menu under Windows 11!

And this is what it looks like, i started the winver command to show that it is on MS Windows 11!




(Image-2) Classic start menu on Windows 11!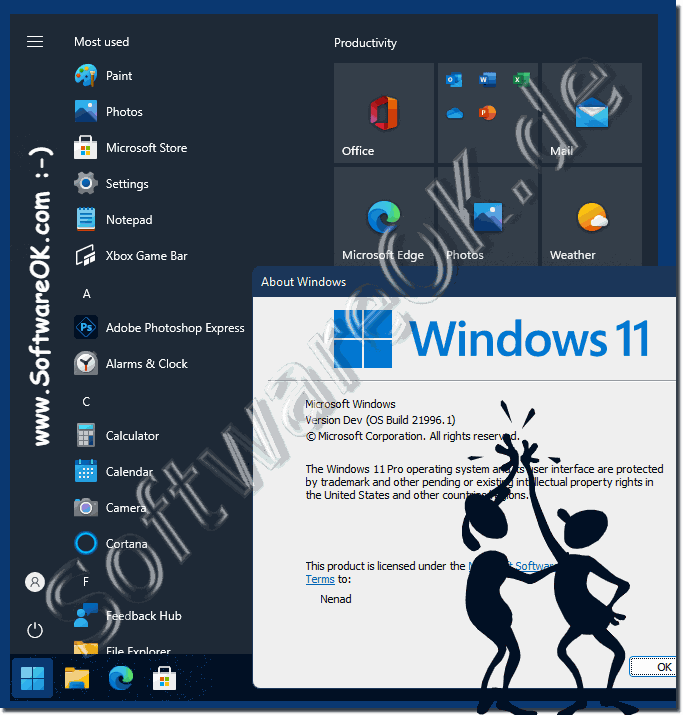 3.) ... Here are the registry scripts to save typing / clicks! 



In the archive there is the Menu-Alt.reg and Menu-Neu.reg as well as restart_explorer.bat so that you don't have to log out!

Download: ►  Klassisch-Windows-11-Menu-Scripts.zip






(Image-3) Classic start menu scripts Windows 11 from old and new!


4.) ... Similar registry interventions and information! 
FAQ 49: Updated on: 26 August 2023 06:40