Windows 11 is provided with a startup sound

by MS, but deactivating it is also quite easy!




Unlike Windows 10, the MS Windows 11 has a new start sound. This function is activated by default and sounds after login. Windows 10 users are now tuned without a start sound. When Windows 11 starts, you can deactivate the startup sound at any time and reactivate it again and again.



 




1.) Disable / enable Windows 11 startup sound!
Please open than as described here: ► Windows 11 Control Panel and change the sound settings via the Sound icon Open, or F3 and "sound" , then simply disable the Windows 11 startup sound!

(... see Image-1 Point 1 to 6)

More detailed and troubleshooting: ►  Windows 10/11 the start sound, logout, logon! 



(Image-1) Switch on / off Windows 11 startup sound!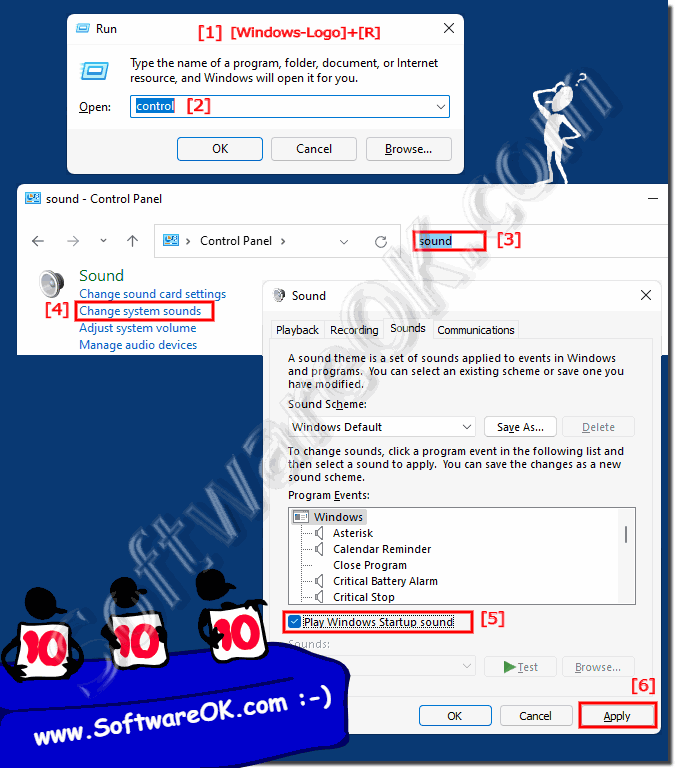 2.) Windows 11 without and with startup sound in the new settings!

It is also well hidden in the Windows 11 settings to get to this sound option!

1. Start Windows 11 Settings as usual 

2. Go to Personalization on the left-hand side

3. Scroll to Themes on the right-hand side 

4. Scroll again to

"Sound Windows Standard"

◄ just click on it

(

... see Image-2 Point 1 to 4

) 

(Image-2) Open Windows 11 standard sound settings!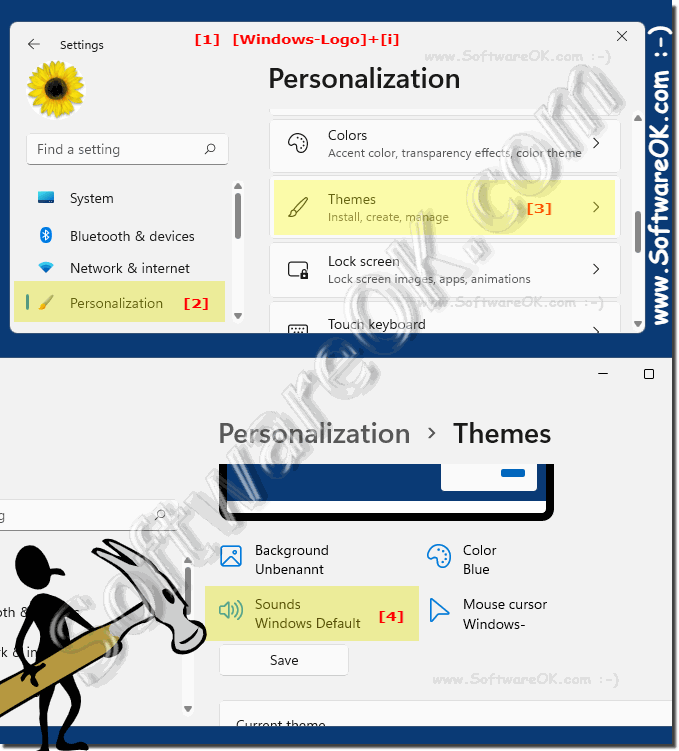 3.) Why would anyone disable the startup sound on Windows 11?
If you're using your Windows 11 PC in a meeting or in a quiet area, you probably don't want this startup sound to play. Luckily, you can turn off the startup sound in Windows 11. 
Or simply mute the sound or reduce it using the speaker control!
1. Shortcut Windows + A
2. And click on the loudspeaker symbol
(
... see Image-3 Point 1 and 2
) 
(Image-3) Deactivate the Windows 11 sound!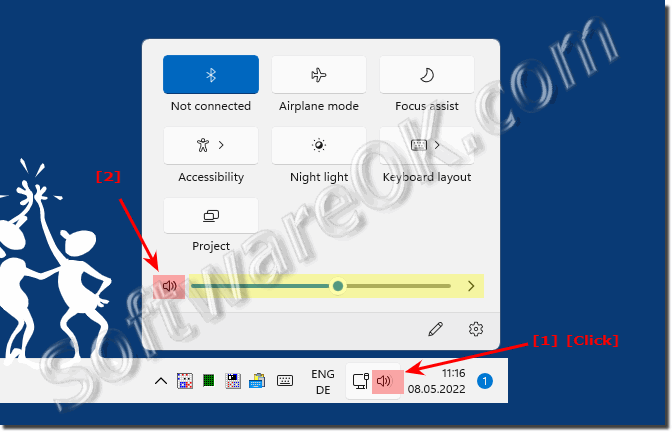 FAQ 59: Updated on: 17 September 2023 09:31