Grouping can be annoying in the file manager, but disabling Windows 11 grouping in the file explorer is easy!
1.) Deactivating the grouping in Windows 11 Explorer!
1. Start the file explorer in Windows 11 as always  (keyboard shortcut Windows + E)

2. Open the folder that should not appear grouped (here in the example the download folder)
(F4 key + command:  shell:downloads in the address bar)

3. And now simply deactivate the grouping via the sort button  
(also via the context menu button or right-click in the free area)  

(... see Image-1 Point 1 to 5)



(Image-1) Deactivate the Windows 11 grouping in the file explorer!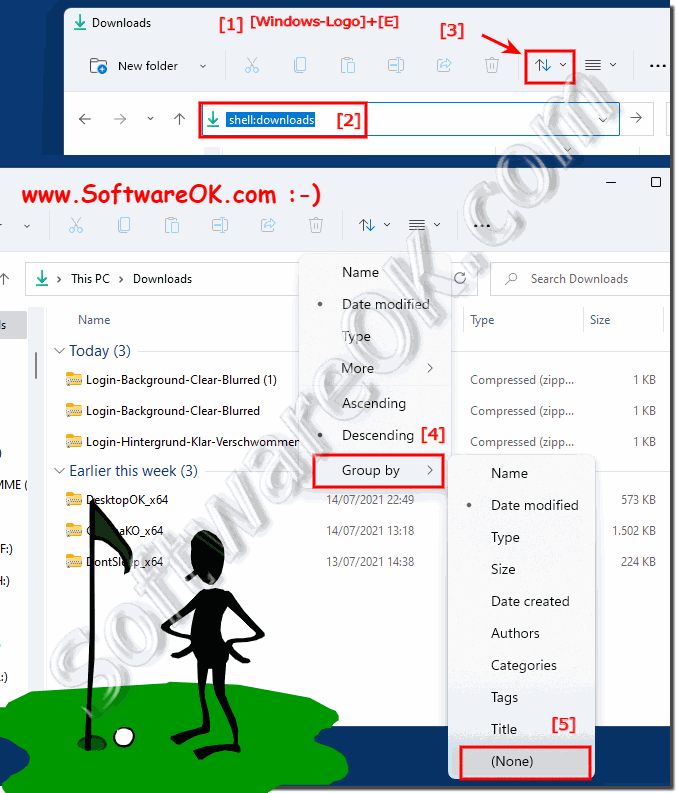 2.) What should I watch out for when deactivating file grouping!
It can happen that file grouping is reactivated, or if, for example, you reset the folder options for folders in File Explorer, there is no permanent way to ensure that file grouping is not reactivated. 

However, if it happens again, deactivate it in the appropriate folder as described here and open the folder options [...] via the menu   ► "Options" and go to the "View" tab  and click the "Apply to Folders" button!  

Depending on your preference, deactivate or activate the grouping in the File Explorer in order to apply the correct setting! 

(... see Image-2 Point 1 to 4) 



(Image-2) Deactivate Windows 11 grouping in the file explorer!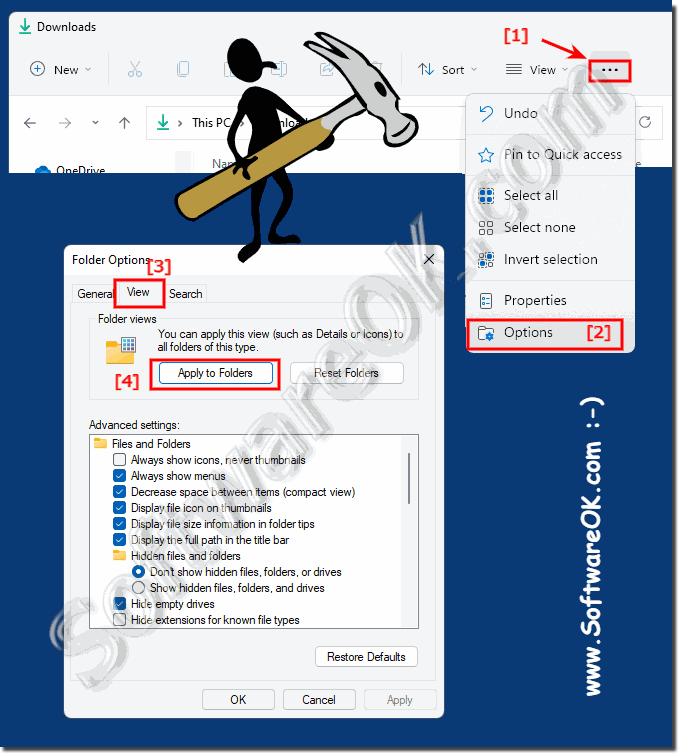 3.) ... More tips on the subject and similar on Windows 11!



Undesirable behavior on Windows 11 whether it is with grouping or other unexpected reactions in File Explorer. It just annoying! Fortunately, the problems are quite minor, so that you can partly live with them. Nevertheless, here are more tips on this topic, just click through and maybe find out something new or helpful.








FAQ 79: Updated on: 26 September 2022 20:19